Cheap Tricks For Longer, Thicker Eyelashes
Four Tricks For Getting Great Looking Lashes on the Cheap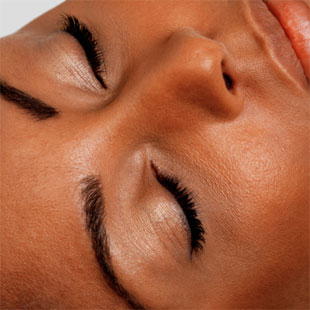 Since Latisse (which I tried) came out, the market seems to have exploded with products designed to make your lashes longer, darker, thicker, and more conditioned. Many of these products are extremely expensive, and even those that aren't as outrageous in cost are still more pricey than a good mascara.
There are plenty of ways, however, to get your lashes in tip-top shape without shelling out egregious sums. So to see how you can get the doe-eyed look without blowing all your dough, just keep reading.
Use cheap vitamin E: When products promise shinier, thicker lashes, they're often plumping them up with hydrating vitamin E. You can do the same by sweeping a drop of it over your lashes before bed. Just make sure not to get too close to your eyes.
Consider lash tinting: For just $15-$20 (which can last up to two months), a lash dye job is less expensive than a fancy mascara. It's also very natural, provides an instant fix, and you'll wake up looking like you have a light coat of mascara on.
Take biotin: Inexpensive biotin supplements are known for strengthening hair and nails, but they can also make your lashes hardier.
Swipe your lashes down with witch hazel at night: You might already use this stuff for skincare, but it's also a great softener for dry, rough lashes, and its astringent properties help dislodge any mascara your makeup remover didn't get off. Again though, make sure you're not getting too close to your eye, unless you like that stinging sensation.