Cherries Headband by Topshop
Would You Wear This Cherries-on-Top Headband?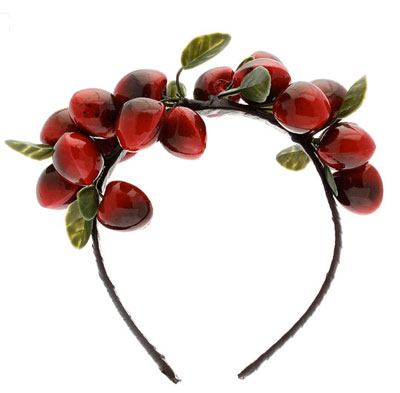 Cherries and Manhattan cocktails are a natural pairing, but when it comes to hair accessories, do cherries and headbands make a similarly nice match? The folks at Topshop seem to think so. From the brand's Freedom at Topshop line comes this cluster of cherries headband ($30) that features a black fabric-wrapped base with an assemblage of the stone fruit glistening atop. It's quirky no doubt, and it could work as the perfect addition to any ensemble at the upcoming National Cherry Festival in Traverse City, MI. But all cherry jubilees aside, would you wear it — or is it the pits?