Children's Birthday Parties Now Include Makeup and Photo Shoots
Would You Give Your Daughter a Pretty Princess Party?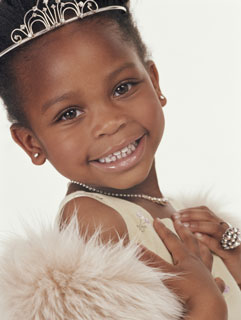 Princess-themed birthdays have gotten fancier than ever, with makeup, hairstyling, and glamour shots for children as young as 3. Princess stuff is nothing new; kids love playing dress-up, but these parties are taking the glamour to another level. If you were (or are!) a mom, would you go for it?