Chinchilla Massages
This Massage Can Bring Out the Animal in You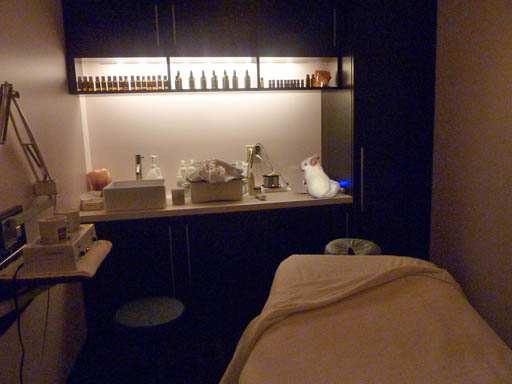 Some people complain that they work among animals. But Anita Mentirosa, the proprietor of Houston-based Little Paws spa, wouldn't have it any other way. The spa's signature treatment is gaining fans for its wholly unusual approach to massage.
To understand Tiny Touch, you need to meet Andy, Mentirosa's fluffy white chinchilla. "He's so soft, but strong, too," Mentirosa says as she feeds him a carrot. Two years ago, while preparing to open LiveLuxeLounge, she regularly brought Andy to the spa to keep her company. After one particularly grueling day of construction, Andy hopped on her shoulder and began to gently knead with his paws.
"It was like he knew where I was tense. All of a sudden, my stress just released," Mentirosa recalls. "Then it hit me: Andy had a gift." That night, she hatched a so-crazy-it-just-might-work plan that would turn out to be the cornerstone of her business. For the rest of the story, keep reading.
With just five weeks before the spa's doors were to open, Mentirosa had to work fast. She adopted three more chinchillas, who she then trained by rewarding them with treats when they successfully executed Shiatsu strokes. ("It wasn't easy," Mentirosa says with a laugh. "I think we went through about five pounds of carrots before they all got it.")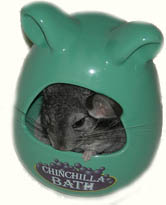 For the spa's grand opening, she touted her staff as the only rodent massage therapists in Texas. At first, people thought it was a joke, but since word of Andy's magic paws spread, appointments have been booked solid. The hour-long Tiny Touch massage ($75) involves four chinchillas strategically moving on a human back, using small bursts of firm pressure to soothe sore muscles. The chinchillas' paws are first dipped in organic massage oil, making their small paws feel light and soothing. And of course, the softness of their fur adds warmth and sensuality. (To meet sanitary regulations, the chinchillas are bathed after each service.)
Despite the protests of some animal rights groups, Mentirosa insists she's looking out for the chinchilla community. "I'm creating jobs for hard-working rodents," she says. "Now they don't have to offer themselves to fur trappers and vivisectionists." These days, Mentirosa is creating Tiny Touch-branded training programs nationwide. To find the nearest participating spa near you, click here.
Source: Flickr Users bubblemonkey, adriarichards, and arne h