Christina Aguilera's Bright Hair Color
Which Hair Color Suits Christina Aguilera Best?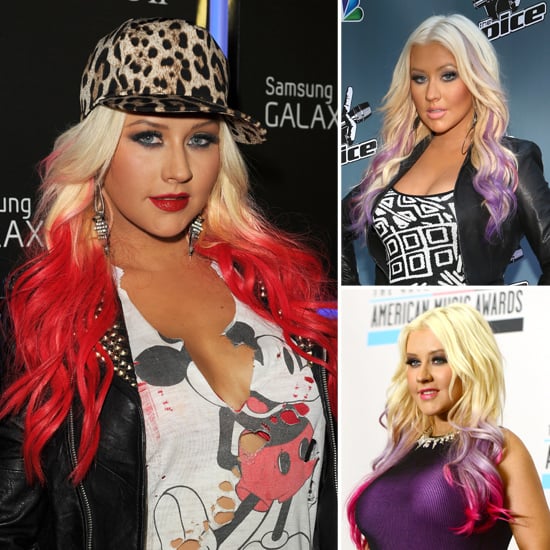 This week, Christina Aguilera debuted a new hair color — on her ends, that is. Her new red look has been a kaleidoscopic evolution from pastel purple streaks back in August to a dip-dyed purple and pink colorblock earlier this month. Clearly, Christina is having fun experimenting with standout hues. What do you think of her latest shade of red?