Christine Taylor's Skin Care and Beauty Tips
Christine Taylor on Organic Beauty, Her Must Haves, and Nighttime Hair Routine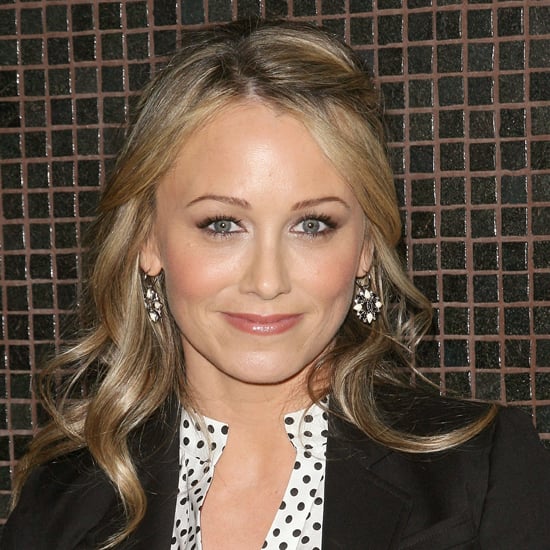 Actress Christine Taylor has signed on to be the spokeswoman for organic skin care line Nourish, and as a vegan and mother, her partnership with the brand seems like kismet. "A lot of times products will say 100 percent natural, but this one actually works," Christine explains. "Every person in my family has different favorites, and it's in every bathroom."
Not only does she love the idea of USDA-certified organic beauty (the fresh fig body butter is her top product in the line), but Christine also has plenty of tricks for getting the best results. "You can use the body butter during the day, but you can also load it on at night and wake up with really smooth skin," she explains. Look for Nourish at Whole Foods, and get more of Christine's beauty tips and advice when you read more.
BellaSugar: What are the top items in your makeup bag right now?
Christine Taylor: I have three must haves. I think I have 10 of each in my drawer as a stash because they always discontinue the best things. The first is an Epicuren lip balm with tea tree oil and SPF 15. I have to have that lip balm before bed and in the morning. The second thing is Face Stockholm highlighter in Prosperity. Even if you're wearing no makeup and you put that on your eyes, it brightens them. Finally I use a very lightweight bronzer foundation. It's not full-coverage, and it's by Kanebo. I don't use any applicators; I put a little bit in my hand with my moisturizer, rub it together, and put it all over my face. And that's my everyday routine. You basically don't look like you're wearing makeup, but it gives you a little glow.
BellaSugar: What are your favorite beauty tricks that you have picked up from professional stylists?
CT: I have my own little hair care tricks, like I sleep with my hair in a bun. I knot it and twist it in a pony so that when I take it out in the morning it has body. I do it on dry hair, but a clean dry. The other thing I love to do is a French braid or two French braids, take it out for just a little wave, and then I take an iron to it.
BellaSugar: What is some beauty advice you would give to your 20-year-old self?
CT: Have a good routine! Never say, "I'm so tired I'm not going to wash my face tonight." I'm guilty of it now because I'm a mom, but your 20-year-old self . . . that's the skin you want to stick with, so always have a good nighttime routine. Moisturize, moisturize, moisturize. And don't pop pimples because it's going to scar.
BellaSugar: For you, what's the key to living a happy and healthy life?
CT: Just take little steps and do a few good things for yourself in one day. But don't put too much pressure on yourself. Be able to treat yourself sometimes. I think everything in moderation, but to have the base of the beauty regimen and diet be natural makes such a difference.