Ciaté Makeup Line
Nail Brand Ciaté Is Launching a Colorfully Cool New Makeup Line
Haute nail-polish brand Ciaté is now venturing into makeup for the first time, and judging by the holographic lipsticks and colored mascaras, the label is on the right path. The line will feature 90 brand new products by March 2015, though the LashLights are available now. Allure talked to Ciaté's founder Charlotte Knight to get all the details on the launch.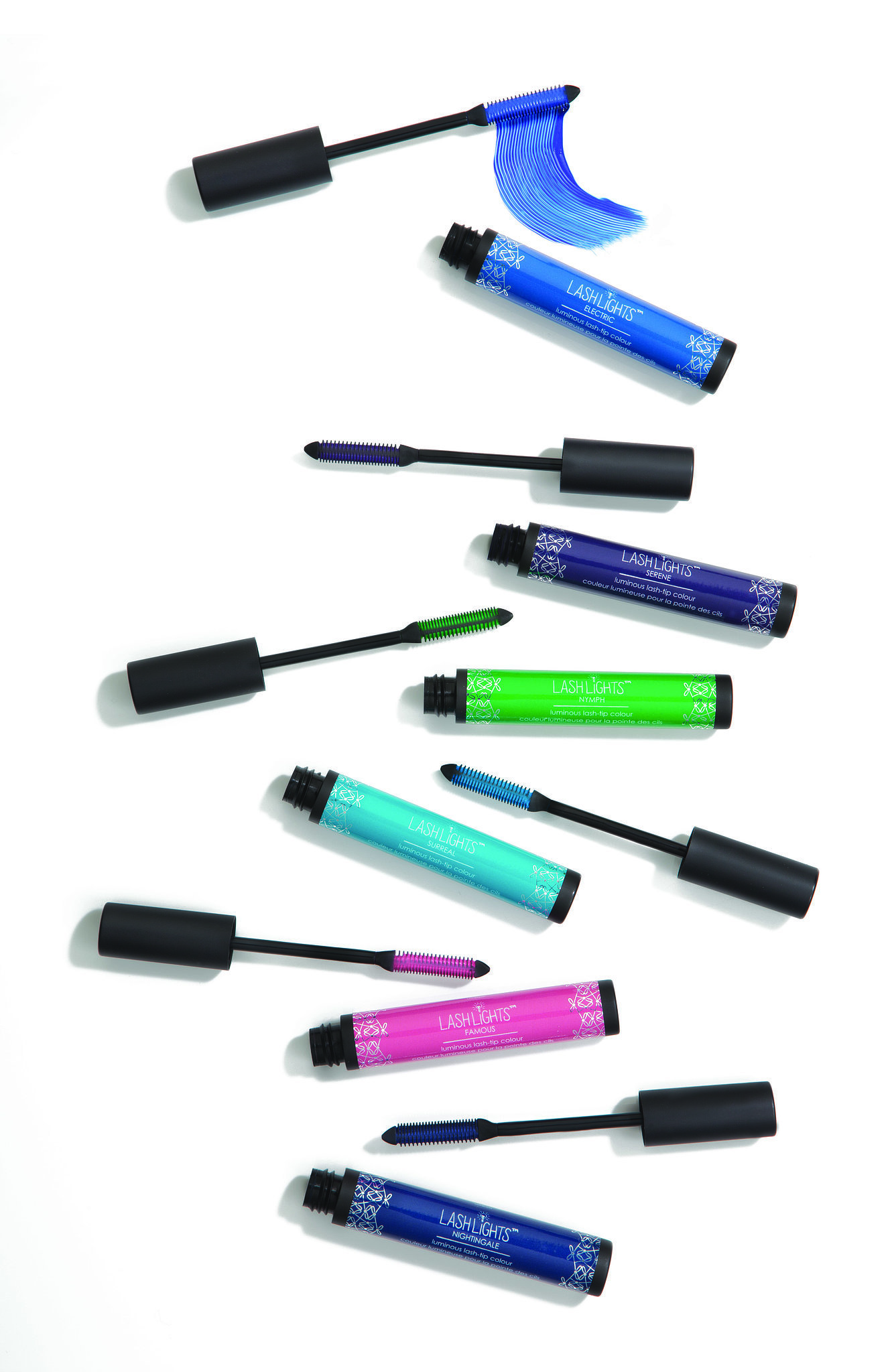 Lashlights. There are colored mascaras, and then there's these. The gel-like formula acts as a topcoat for lashes, in shades like acid green, punchy pink, and grape. "So many nail brands explore color cosmetics, and the first thing they do is lip gloss and lipstick," says Knight. "No one would be expecting a nail brand to suddenly create these incredible, popping eyelashes." Comb the hard-bristled brush over your usual mascara. The thick coat of color goes on crazy-vivid, but the overall effect is subtle.
Glitz Fix kit. Knight didn't want to just settle for sparkly lipgloss. "On the Fall runways, we saw a lot of lips covered in glitter and pigment and pearls," she says. "We wanted to bring something exciting to lip color that people had never seen." The result? Vials of intense color, some holographic and some glittery, that you apply with a lip primer and a doe-foot applicator. Knight says they can last up to eight hours. Use the fan brush that's included to dust away any rogue flecks.
Custom Lashes and Flutter Fix adhesive. "I dread putting on strip false lashes," says Knight. "I thought, How could we make this easier?" Her answer was false lash clusters. The three sections (inner, center, and outer lash line) make the application process surprisingly simple. "You don't even have to close your eye to do it," says Knight. "You can't fail." And the Flutter Fix lash glue is black, so you can even skip eyeliner.
More from Allure:
The Best Nail-Art Supplies For Your Manicures
Recreate This Floral Nail Design For the Weekend
The One Nail Polish You Need This Summer
Source: Ciaté