Coco Rocha Haircut on Instagram
Update! Coco Rocha's Stylists Talks About Her New Pixie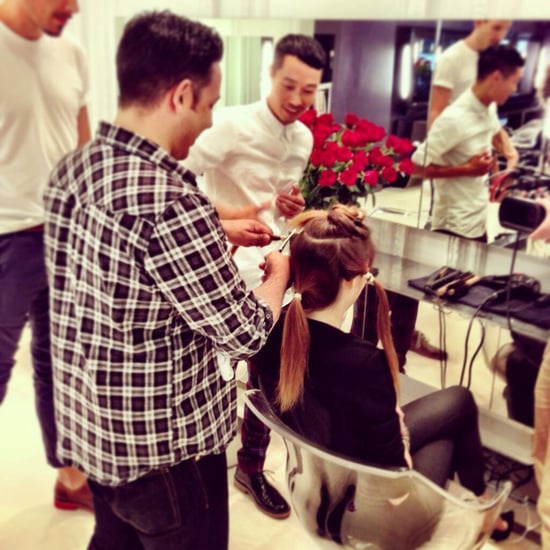 Rihanna, Miley, Beyoncé, and now Coco Rocha! The model took to Twitter and Instagram today to give a step-by-step evolution of her new pixie cut featuring shorter hair on the sides. Stylist Anh Co Tran was the man behind the big chop, but her husband, James Conran, also got a few snips in. We know Coco isn't afraid to take hair risks, considering she often changes her color from pink to brunette and back to red. And now she joins a slew of stars trying the undercut trend this Summer. See her go from extralong locks to short and sassy, and learn how to get her look, after the jump.
Celebrity stylist Anh Co Tran, the man behind Coco's chop, had a very specific aesthetic in mind. "Being able to switch the style effortlessly was my goal," he explained. "I wanted her hair to be easy yet able to perform." After blowing Coco's hair dry by brushing it side to side, Tran emulsified Oribe Rough Luxury Soft Molding Wax ($35) in his hands and applied it all over her head.
He then mixed in Fiber Groom Elastic Texture Paste ($29) to bring out the movement of the cut before spraying on Après Beach Wave and Shine Spray ($37) to create a lived-in look. Girls with pixie crops, this is something you'll want to try at home.