We know you love drinking coconut water to stay hydrated, but the natural ingredient works just as well in your beauty routine — especially if you're nursing a post-Memorial Day weekend hangover [1]. Know how you like drinking coconut water to soothe your stomach? It works in the same way as a beauty remedy.
We're already aware that coconut oil is a rock-star beauty goody on its own [2], but when it's incorporated into hair and skin products, it's equally beneficial — plus, it smells like a beach getaway! To help you get started, we've rounded up 10 hair and skin products that incorporate the island nut. Coconut water has antioxidant properties and electrolytes to moisturize, while coconut oil does everything from hydrating dry hair to freshening breath [3]. Don't blame us if these products look delicious enough to eat.
CC Cream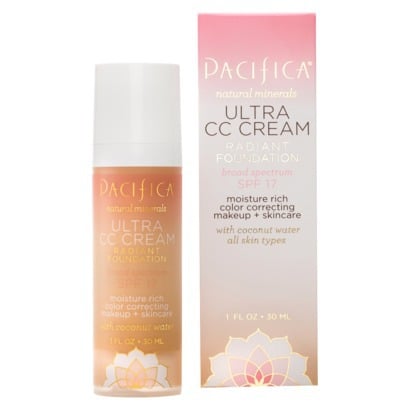 Yes, even your CC cream can be infused with coconut water. This skin perfecter relies on coconut water since it's made of cytokinins, antiaging phytohormones that regulate cell division, increase the skin's elasticity, and prevent sagging. Bonus points: it also includes antioxidant-rich kelp and detoxifying ginseng.
Pacifica Ultra CC Cream Radiant Foundation [4] ($18)
We also love the Pacifica Enlighten Eye Brightening Shadow Palette [5] ($14), which is featured in the POPSUGAR Must Have box for June [6]. Though it's a powder, it is also infused with coconut water to create a velvety finish.
Makeup Primer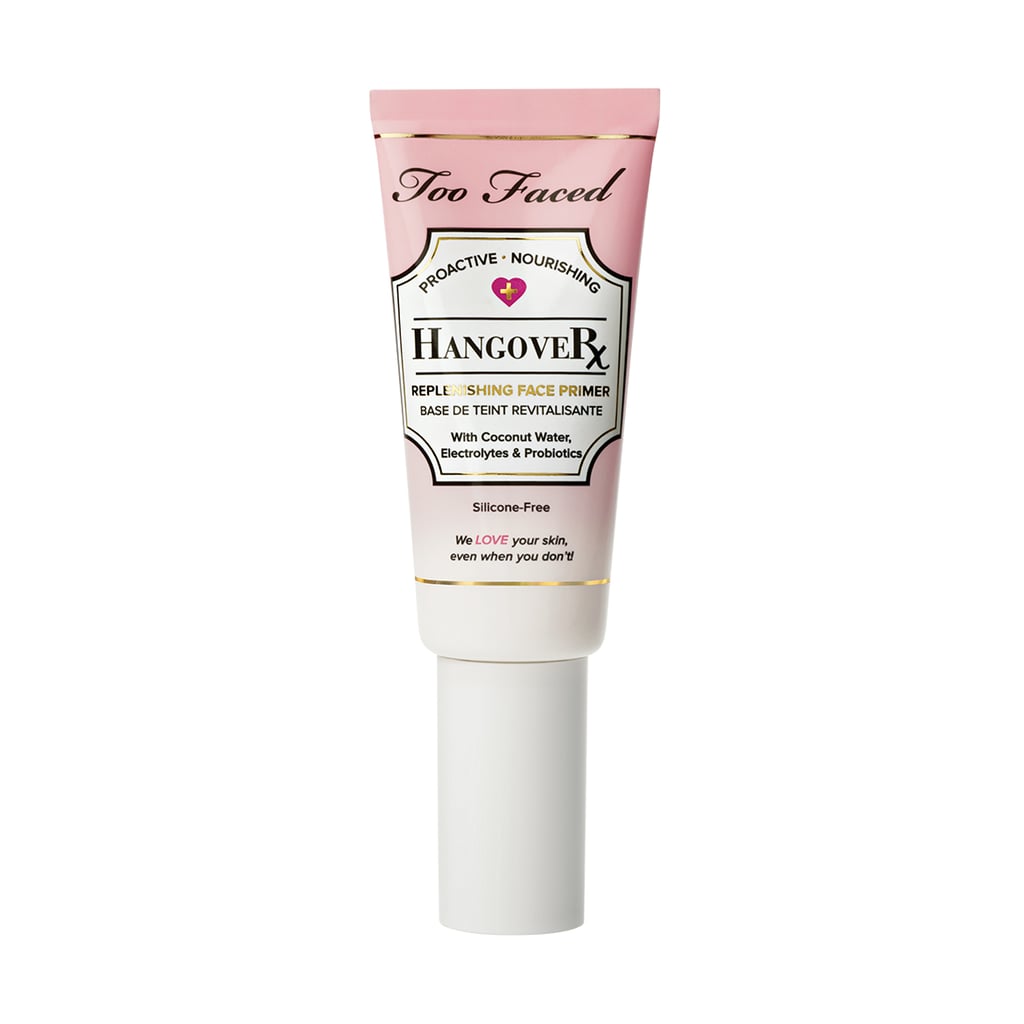 Sleep doesn't always happen after a long night of swilling Champagne. Thankfully this makeup primer will mask all that skin damage in the morning. It's infused with coconut water, electrolytes, and probiotics to hydrate, brighten, and smooth skin. Plus, it feels refreshing and cooling and will make your foundation wear longer.
Too Faced Hangover Replenishing Face Primer [7] ($32)
Cream Eye Shadow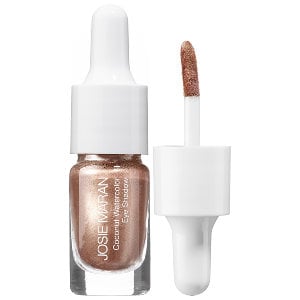 If you're too lazy to put together a whole eye shadow "lewk," stick to one rock-star product to get the job done. This creamy eye shadow contains coconut water to add moisture and argan oil pigments to help eyes look younger. Though it looks very saturated, the color glides on sheer and shiny. Of the six available hues, our favorite is Rio de Rose Gold (pictured), a shimmering pink gold.
Josie Maran Coconut Watercolor Eyeshadow [8] ($18)
Hair Serum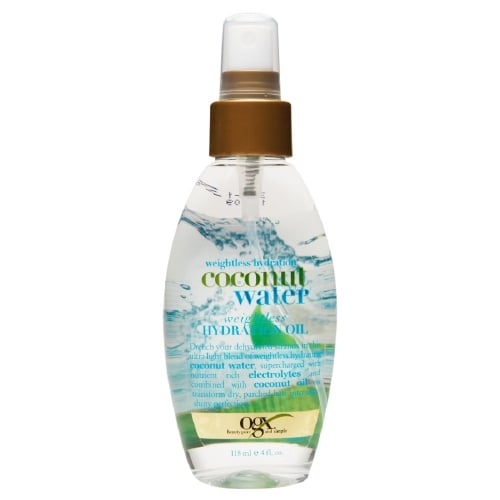 Dull Winter hair won't make you stand out under the mistletoe or when the ball drops. Add tons of luster with this electrolyte-packed potion. It's made from young green coconuts, which will make your hair smell like vacation. Surely someone special will want to nuzzle close.
OGX Coconut Water Weightless Hydration Oil [9] ($8)
Face Mask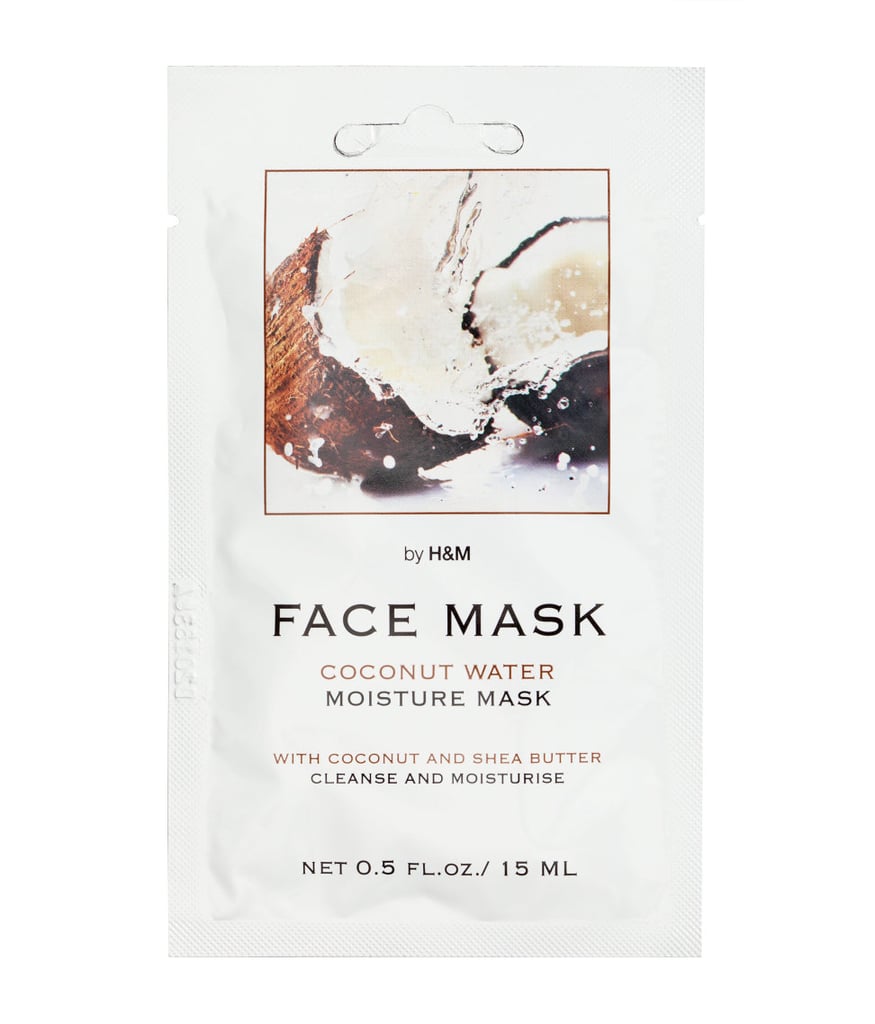 Throw this travel-size skin-saver in your bag before a weekend getaway to refresh your face on the go. The coconut water and shea butter concoction will help soothe dryness, so you can go out for the night with a glow. Our trick: wear it while you blow-dry your hair to prep your skin for makeup.
H&M Facial Mask Coconut Water Moisture Mask [10] ($3)
Body Wash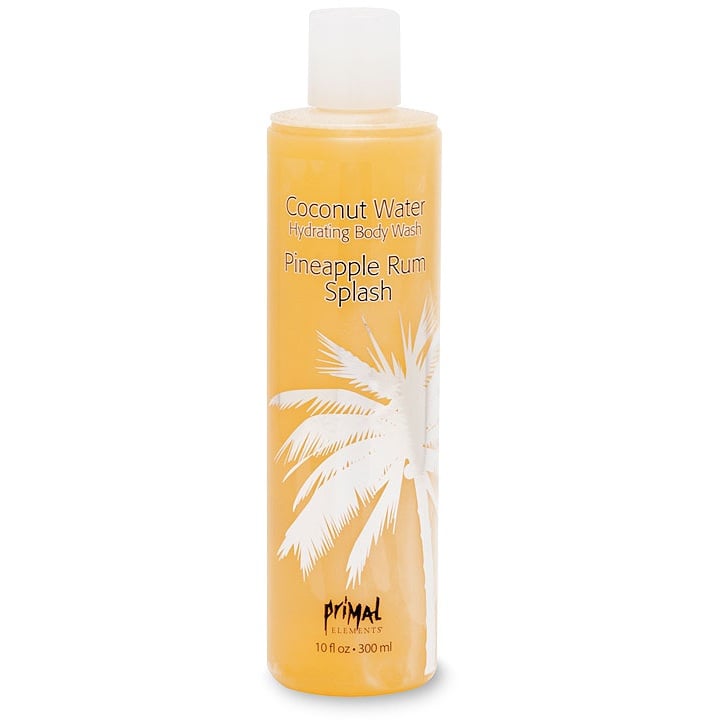 Even if you can't make it somewhere tropical this Winter to drink a real piña colada, you can still enjoy the sensual experience in your shower. This rum-cocktail-inspired body wash is composed of young green coconuts along with pineapple, orange, and musky scents. Yum!
Primal Elements Coconut Water Hydrating Body Wash Pineapple Rum [11] ($14)
Facial Toner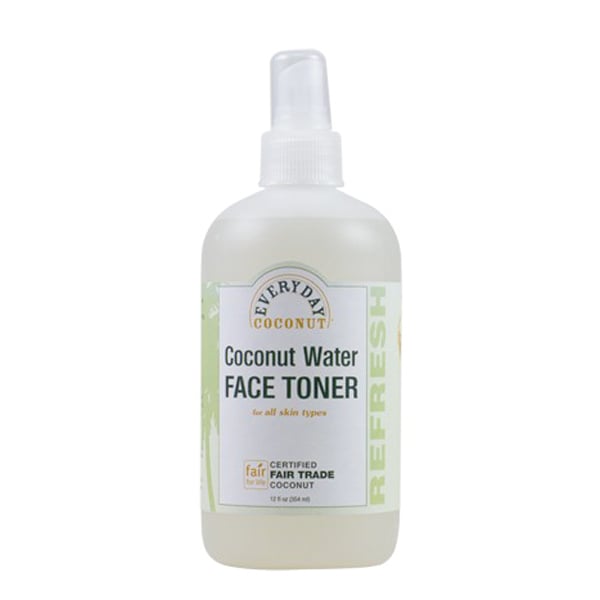 Prep your skin for the day with certified fair-trade coconut water to keep your mug balanced and hydrated. Then, spritz it on anytime you need to freshen up — like on a plane or train.
Smallflower Alaffia Coconut Water Face Toner [12] ($9)
Beach Waves Spray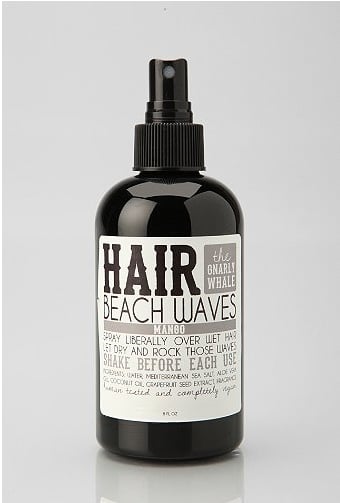 Give your hair ocean texture with this vegan formula. Not only is it thai-coconut scented, but it also contains coconut oil, Mediterranean sea salt, H2O, aloe vera gel, and grapefruit seed extract.
The Gnarly Whale Beach Waves Hair Spray [13] ($12)
Eye Gel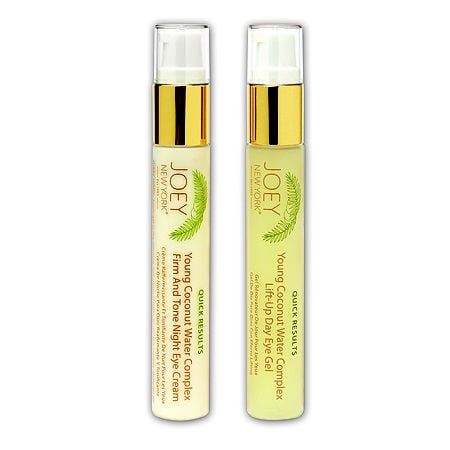 Tender green coconut water is found in both of these antiaging products. The Lift-Up Day Gel will help you wake up thanks to a cooling sensation. Expect it to depuff your under-eyes and hide dark circles. At night, rely on the Firm and Tone Night Cream to tackle those crow's feet while you sleep. Bonus: you can use these goodies on your lips, too!
Joey New York Young Coconut Water Complex Gel and Night Cream Eye Duo [14] ($44)
Bar Soap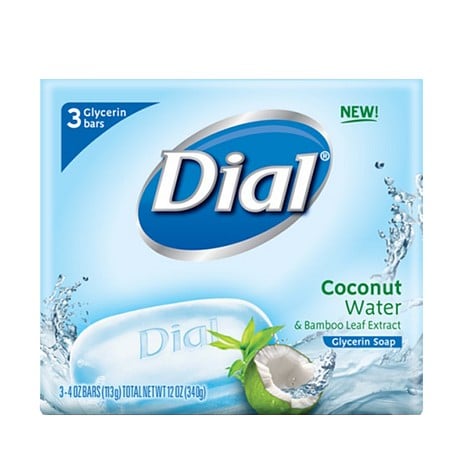 Even your dude can get in on the coconut fun. These guy-friendly soap bars contain a refreshing combination of coconut water and bamboo leaf extract.
Dial Glycerin Soap Bar Coconut Water [15] ($3)
Pin It!