Cold-Weather Beauty Tips | Allure
Cold-Weather Beauty Tips Straight From Pro Snowboarders
As POPSUGAR editors, we independently select and write about stuff we love and think you'll like too. If you buy a product we have recommended, we may receive affiliate commission, which in turn supports our work.
Struggling to look cute in the cold? Allure asked professional snowboarders to share their beauty routines for serious Winter weather.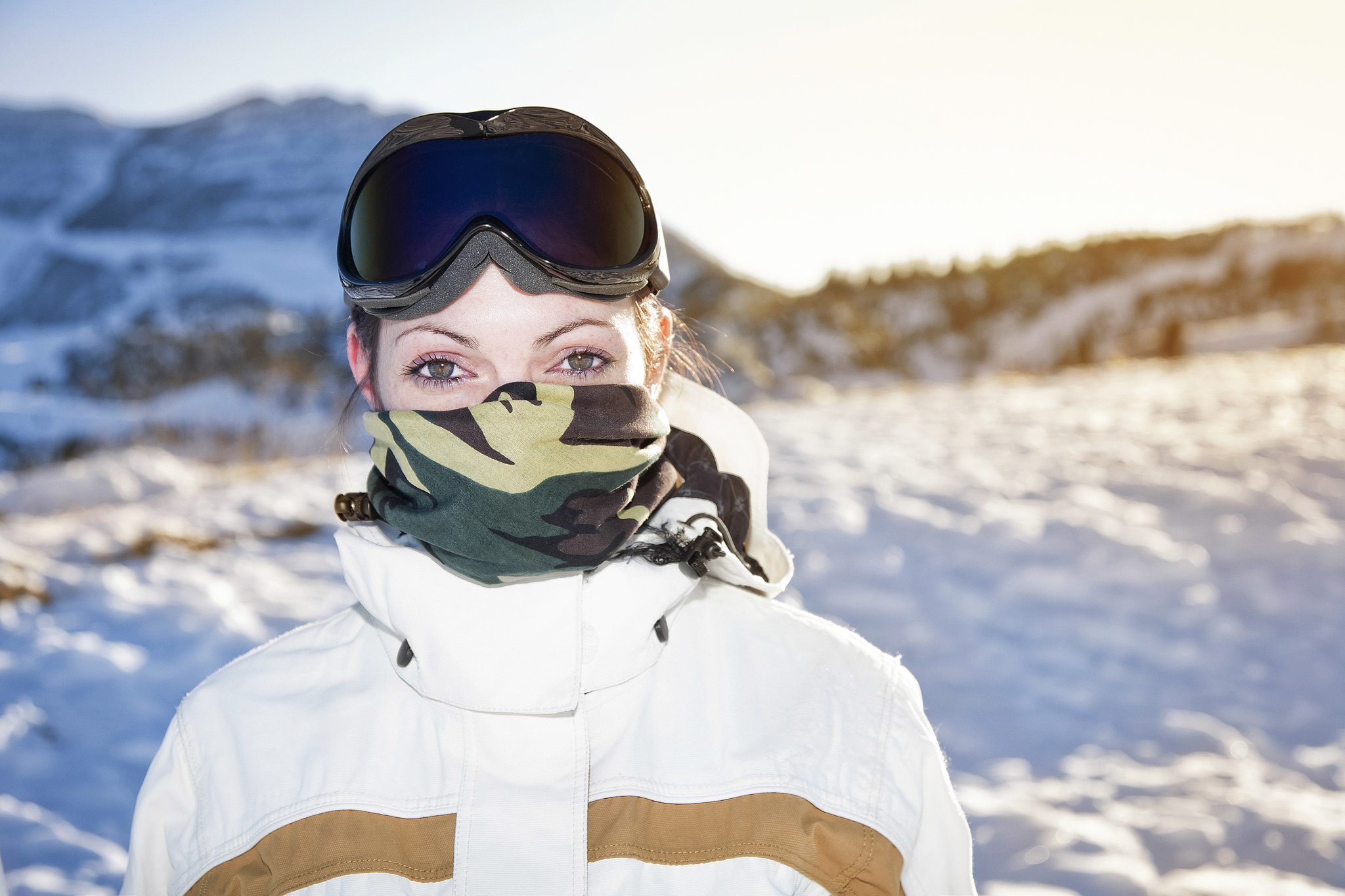 Sure, Summer has its beauty buzzkills (sunburns, bleached-out highlights, we could go on). But it's Winter that offers up dry, flaky skin, static-y hair, brittle nails, and chapped lips. Two women who combat the elements every day — pro snowboarders Elena Hight and Silje Norendal — let me in on their beauty routines, must-have products, and importance of wearing sunscreen in the Winter.
What's your usual beauty routine like?
Elena Hight: "I try to keep things simple: bronzer, a bit of blush, and waterproof mascara. I love Bobbi Brown and Bare Minerals."
Silje Norendal: "I clean my face every night and morning using cleanser and hot water, then I put on a moisturizer with sunscreen. I put on a bit of foundation under my eyes, a little bronzer, mascara, and liquid eyeliner."
What are your must-have products?
EH: "I'm constantly on the road, so I always have a good lip balm, a natural hand sanitizer, waterproof mascara, and bronzer with me."
SN: "During the Winter, bronzer is my go-to product. It's just to get a little bit of color."
How do you protect your skin from cold, dry air, and wind?
EH: "The harsh cold, wind, and sun definitely affect your skin and hair. I always wear sunscreen — I love the Shiseido one for everyday use. I also protect my hair with coconut oil or Moroccanoil ($15)."
SN: "When I'm on the mountain, I make sure to use a little extra moisturizer. I'm also always equipped with a good lip balm and moisturizer with sunscreen."
Does your skin get irritated?
EH: "No, because I drink plenty of water and use coconut oil. I also love Bobbi Brown's Advanced Moisture Cream ($95) for my face."
Do you have a favorite lip balm?
EH: "I love ChapStick with SPF ($2) in it while I'm snowboarding. I also really like EOS Lip balm ($3) for moisturizing after the hill."
SN: "Nivea Sun Protect SPF 20 ($3) helps keep my lips from getting sunburned or dried out."
Any other cold-weather tricks you can pass along?
EH: "I've found that painting your nails, even with a clear coat [of polish] can help them from breaking in the cold, dry weather."
More from Allure:
7 Ways to Combat Flaky Skin
Easy Dry-Skin Solutions For Winter
The Best Hairstyle For Cold Weather Is . . .