Colorado Proposed Ban on Cancer-Causing Beauty Products
Colorado Proposes a Ban on Potentially Carcinogenic Cosmetics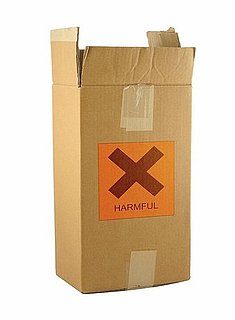 In an effort to put a halt to the distribution and sale of personal care products with known carcinogens, a Colorado state senator and state representative recently proposed a ban on such products to the house.
State Senator Betty Boyd and State Representative Dianne Primavera are sponsoring The Colorado Safe Personal Care Products Act, arguing that personal care products such as cosmetics, shampoo, and lotions contain chemicals known to cause cancer and reproductive toxicity. The FDA doesn't review personal care products before they hit the market, and Boyd and Primavera believe their plan can help protect public health. Bill HB 1248 proposes identifying chemicals deemed harmful by groups such as the EPA, then judging whether an ingredient is toxic. If the bill goes into law, the sale of products with those ingredients will be prohibited in Colorado. Manufacturers who break the law will be fined $5,000—$10,000.
Unsurprisingly, the cosmetics lobby is not in favor of the bill. "They are proposing to ban products that are legally marketed under the FDA's regulation," Lisa Powers of the Personal Care Products Council said to Cosmetics Design. "It is grossly overreaching and lacks any scientific basis." The House Judiciary is currently reviewing the bill, and if it passes, it could go into effect as soon as Aug. 11, 2010. If that happens, though, the state won't step in; it'll be up to consumers to enforce it (most likely through lawsuits).
What do you think about the potential ban? Is Colorado moving in the right direction, or is their plan just not developed enough to be carried out successfully?