Come Back For Our Grammy Awards Polls Tonight!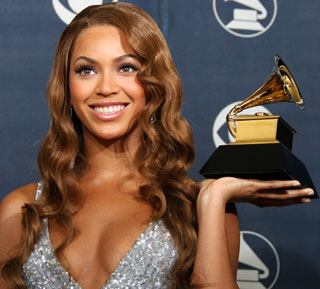 Continuing on with our 2010 award season coverage, tonight we celebrate the Grammy Awards. The Grammys are named for the gramophone statuettes winners receive, and are the music industry's equivalent to the Oscars, meaning that it's sure to be a star-studded event. Beyonce's up for 10 awards this year alone, and it'll be interesting to see how many more of these babies she gets.
So be sure to stay tuned this evening, and stop right back here on BellaSugar around 4 p.m. PST. You know the drill. We'll be doing the live blogging, and you'll be doing the voting on the various beauty looks the stars will be wearing on the red carpet. Who are you most excited to see?