Comme des Garcons Hair and Makeup | Fashion Week Fall 2013
Check Out Comme des Garçons' New Take on Texture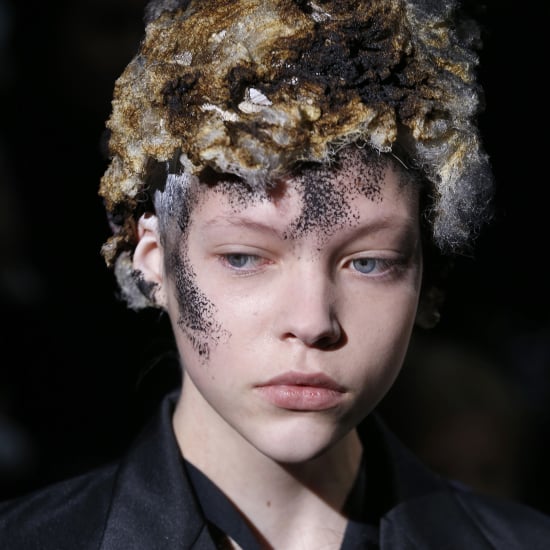 Textured hair may have been a huge trend at Fall 2013 NYFW, but Comme des Garçons' Fall 2013 show in Paris was all about textured makeup. Hair was tucked away under a beehive-inspired hairpiece, and the focus was thrown onto the makeup . . . or lack thereof. Bare faces were accentuated with black makeup that appeared sponge-painted on, calling to mind the soot-covered visage of a turn-of-the-century chimney sweep.
The look: Elaborate hairpieces, bare makeup, sponge-painted black accents.
Color scheme: Black, white, and yellow-brown.
Who would wear it: We're not sure anyone would be able to pull this look off . . . for brave ladies only.