Constance Jablonski on Fitness
Constance Jablonski on Staying Healthy in the Modeling World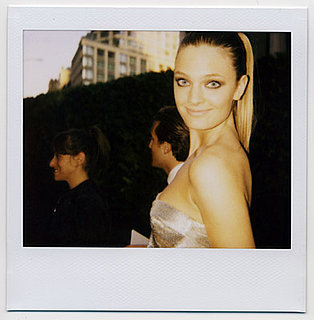 Estee Lauder is loving life a la française. This year, the brand signed its first-ever French face, 19-year-old Constance Jablonski. In addition, it's freshening up its makeup collection with creative makeup director Tom Pecheux — also French. To celebrate the duo, Estee Lauder invited me to Paris, where I spoke with both about their new roles. Look for Tom's makeup advice soon, but for now, let's close out our series with Constance. She's already spoken about fashion, her beauty routine, and now she's sharing her philosophy on staying healthy. For the Q&A, read more.
BellaSugar: Do you see any difference in the way American and French women approach beauty?
CJ: In France, we are really interested in skin care products. In America, I guess it's more about the makeup in general — the color of eye shadow and lipstick colors.
BellaSugar: Shifting gears, very thin models are a hot topic in fashion. You're slim, of course, but you look strong and healthy. How do you stay fit while remaining healthy?
CJ: Thank you. My parents always taught me to eat vegetables and fruits, so it's something I've been doing since I was a little girl. It's not really a big problem for me to eat healthy, and I'm not paranoid — so I'm going to eat chocolate and not stress about it for days. I think good health is something you have to keep for your whole life. It's not good to be on a diet for 30 days so you can lose weight and then overeat again. Healthy eating is a way to behave in general everyday.
BellaSugar: What is it like to work with Tom Pecheux? Is it nice to have another countryman with you?
CJ: Yes, especially because we work with American brands. We have the same French culture, and we have a good connection. He's also one of the first makeup artists I started working with, and I've known him for a little while now. He's a super nice person — really, he's a sweetheart.
BellaSugar: When do you feel most beautiful?
CJ: When I'm with my friends, my family, my brother. Because the most beautiful feeling is just being happy and feeling good.