Cool Eyeliner Ideas
3 Clever Ways to Wear Eyeliner (Beyond Just Winged)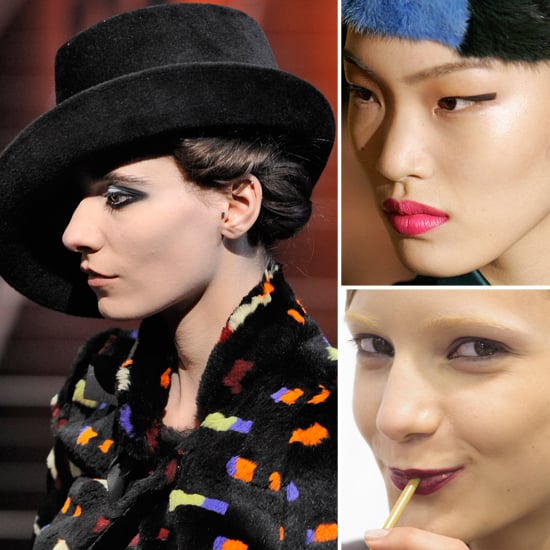 Winged eyeliner will always be a classic. But if you're looking for something that revolts against the cat-eye craze, then reach for these simple runway designs. Round, square, and barely there are just a few options beyond the iconic eyeliner flick.
1. A Roundabout Way: Instead of doing a wing at the end of your liner, try this oval edge seen at Giorgio Armani (left). The rounded shape is a great way to connect top and bottom liner, and it elongates the eye. Get a rough-and-tumble feeling by smudging the liner with fingers; an imperfect line reads sultry and sexy.
2. Be a Square: To get the modernized block shape seen at Kenzo (top right), draw a boxy outline with liquid liner and fill in. The trick is to align the bottom of your rectangle with the top lash line. Otherwise, your graphic could get buried in the crease.
3. Inside Out: Defining eyes doesn't require loads of eyeliner, as evidenced by the minimalist liner look at Guy Laroche (bottom right). Take on the tight-line technique and keep product on the waterline, honing in on the inner corners. Then, wiggle a soft pencil between lashes to fake fuller fringe. Top off with a berry red lipstick for extra elegance.