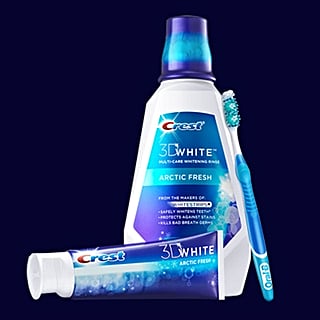 'Tis the season for resolutions, and chances are you already have an idea of what you'd like to change or accomplish in the New Year. But did you know how crucial it is to look your best while you go for those goals?
Looking great helps boost confidence, giving you the strength and poise you need to rise to any occasion. So whether you're seeking a major bump up at the office, a big step ahead with Mr. Right, or even a simple everyday attitude adjustment, aim to put your best face forward when facing down life's challenges.
One of the easiest ways to wow the world? With a dazzling smile, of course! Now you can get radiant results in just two days with help from the Crest 3D White collection of products, including Crest 3D White Arctic Fresh Toothpaste, Oral-B Advantage 3D White Vivid Brush, and Crest 3D White Arctic Fresh Rinse. Click here to learn how they work together to clean and protect for a smile that turns heads, and start counting down to a brighter new you this year!