If Countries Had Perfumes, What Would They Smell Like?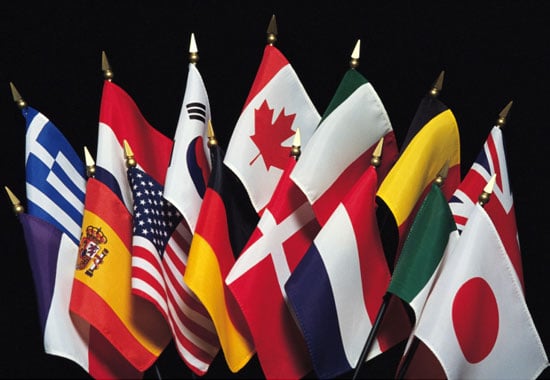 Lithuania has announced that it's concocted its own national perfume called "Feeling Lithuania." The scent, according to creator Mindaugas Stongvilas, is "representing Lithuania and the Lithuanian character. For Lithuanians to identify themselves with this perfume, we've added the smell of wood fires that can be associated with pagan rituals, as well as moss and wildflowers." Yep, nothing like the smell of something burning and dandelions to remind you of home.
What if other countries go the Lithuanian route, though, and create their own fragrance? We've come up with a few suggestions for other national fragrances from some of our favorite places, so just keep reading.
Italy: Limoncello and Armani Exchange.
Japan: Sakura top notes, a gourmand Pocky heart, and Matcha dry down, all blended inside a tiny robot who secretly kills tentacle monsters while you sleep.
Egypt: Blue lotus, Nile water, and the smoke from Cairo kebab shops.
The US: We might as well just make it easy on ourselves, and let wearing way too much Ralph Lauren Polo be the national fragrance.
Canada and Mexico: Regardless of what they actually smell like, they'll also end up doused in Polo by proximity.
Australia: Eucalyptus, hair gel, and koala venom.
The Netherlands: Tulip petals, woody clog notes, and a smoky "hemp" fixative in a pretty Delft porcelain flacon.
Morocco: Casablanca lilies, spice souks, Argan oil, and mystery.
Russia: Prime Minister Putin's secret bear-wrestling musk formula, and whatever else he politely suggests that the government put in it.
Saudi Arabia: Oud, naturally.
Any others?