Couples Can Smell One Another's Feelings
Can You Smell Your Loved Ones' Emotions?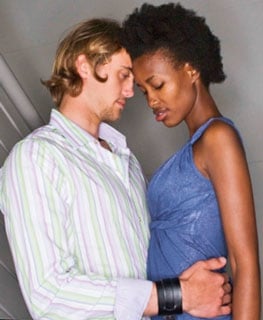 A new study out from researchers at Rice University suggests that, at least for closely romantically involved couples, emotional cues might not just be visual and vocal — people can smell their partner's happiness, fear, and sexual arousal as well.
The study tested 20 heterosexual couples who'd been living together for at least a year by collecting their underarm sweat as they watched videos designed to provoke a specific emotion. Participants then sniffed jars of their partner's and a stranger's sweat and were asked to pick one that gave off a specific emotional scent. Almost 70 percent of the time, the couples could pick up on one another's scent signals.
So I guess if you don't want your sweetheart to know a secret, wear perfume. Seriously, though, do you think you can pick up on your partner's signals just from scent? And do studies like this discourage you from wearing perfume?