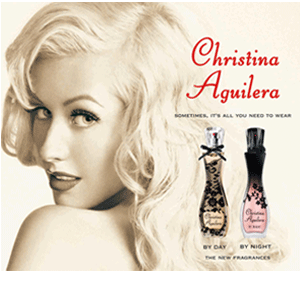 Christina Aguilera's two new fragrances, Christina Aguilera and Christina Aguilera By Night, exude elegance and sophistication, which carry you seamlessly through your busy day up to the wee hours of the night. One of these scents, paired with a versatile outfit, and you will be ready to hit the town after a long day at the office.
Which makes us wonder, how do you stay looking fresh and stylish from office hours to after hours? We want to know and are ready to reward!
All you have to do is create a look in ShopStyle's Look Book feature and then enter your look(s) into the Christina Aguilera Day to Night Group. Insider tip — right click on the Christina image above, copy and save the image, and then add it to your fabulous ShopStyle look. In doing so you will be entered for a chance to win $1,000 toward your perfect D-T-N look! Easy enough!
We are picking three very lucky winners, so the more looks you create, the more chances you have to win. There's only one week left in the contest, so get stylin' and create your looks now! Click here to get started!