Ah, the ponytail. Remember when it was your cop-out look for days when you just didn't want to deal with your hair? Now more than ever, though, ponytails are transitioning from frumpy to fantastic. The possibilities of how to style this go-to updo are just about endless. See 20 ways to take your ponytails to even greater heights.
Rocker Chic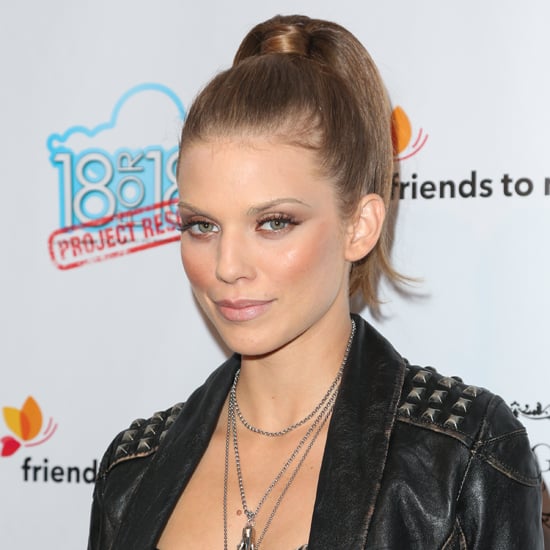 Slick back your hair and pile it high on your head, à la AnnaLynne McCord [1]. Finish by wrapping a piece of hair around the elastic for a more polished look.
Hello, Volume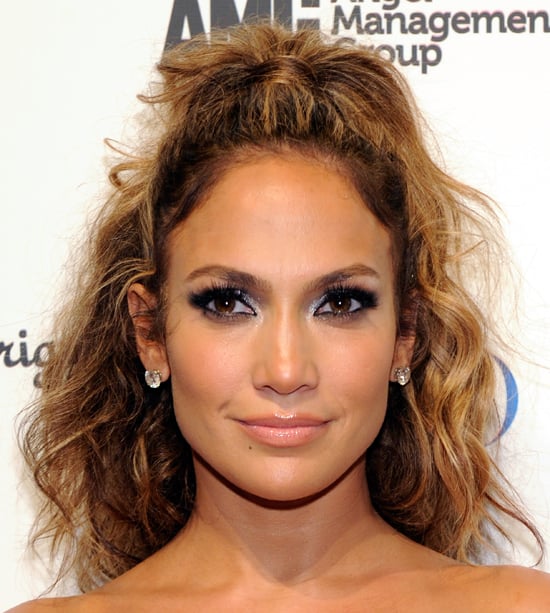 Kinks and curls abound in Jennifer Lopez [2]'s half-up ponytail. To get the look, scrunch your hair with some mousse before you pull it high on your head for added texture.
Flair For the Dramatic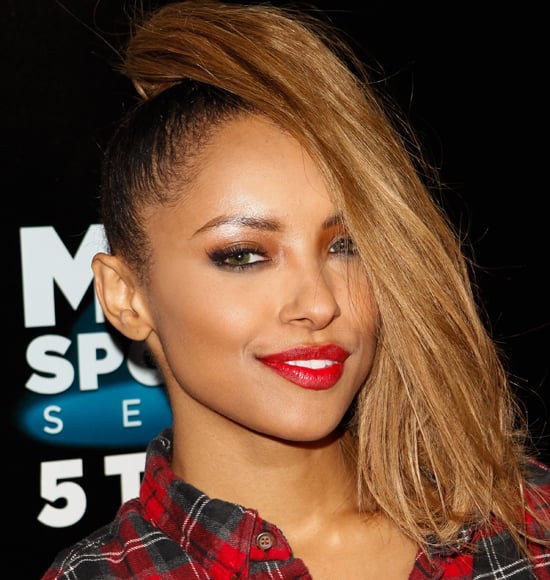 Looking to break away from the ho-hum ponytail style? Pull a Kat Graham and flip your hair forward. A couple of bobby pins will keep it all in place.
Flip Out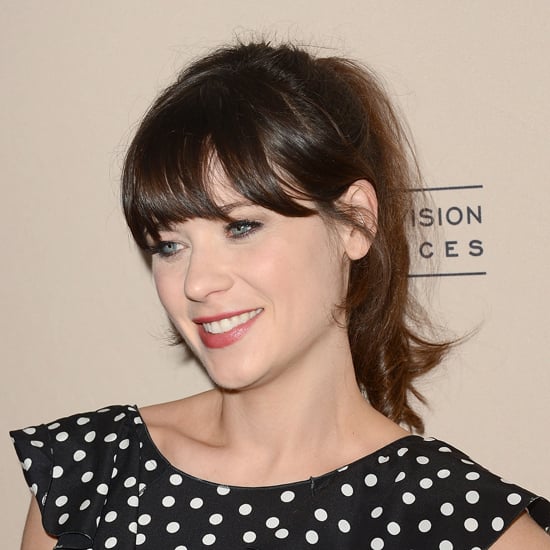 Zooey Deschanel [3]'s bangs make her ponytail cute, but what really sets it apart are the curls and flips. Pump up an otherwise ordinary ponytail by simply curling the ends in the back.
Slicked to the Side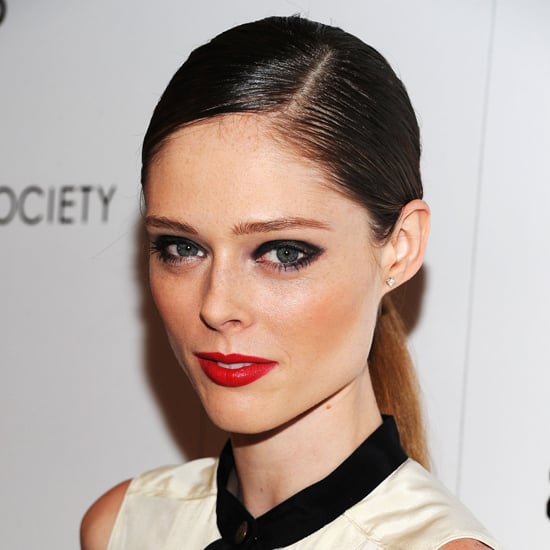 Leave it to Coco Rocha to pull off this notoriously difficult style with ease. To give yourself added edge, pair your gelled-down, side-parted ponytail with a sexy red lip look and heavily contoured eyes.
Messy and Sexy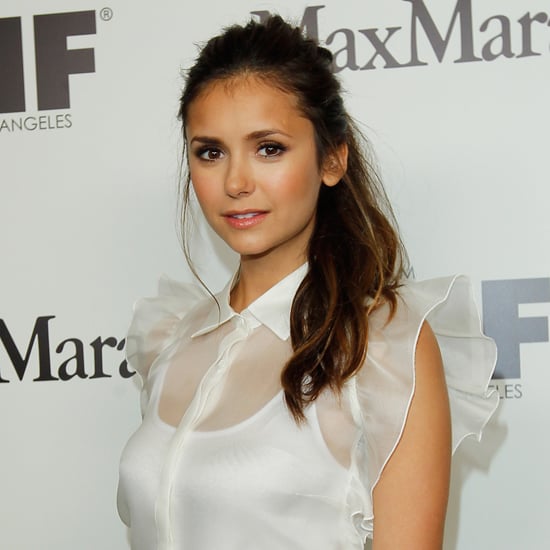 Nina Dobrev [4] pulled off the mussed-up bedhead ponytail with ease. Learn how to get the exact look with tips from the stylist who created it [5].
Add a Chapeau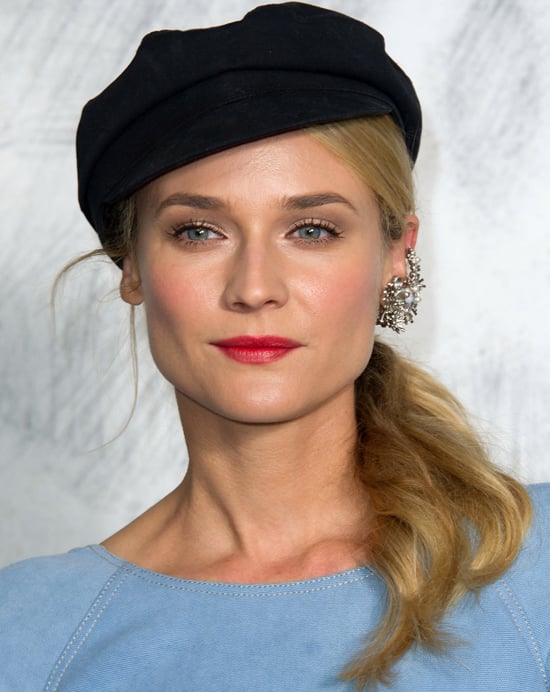 Take a page from Diane Kruger [6]'s book and pair your side ponytail with a sleek hat. This is perfect for days you don't want to commit to a full-on style but still want to look put-together.
Twisted and Toussled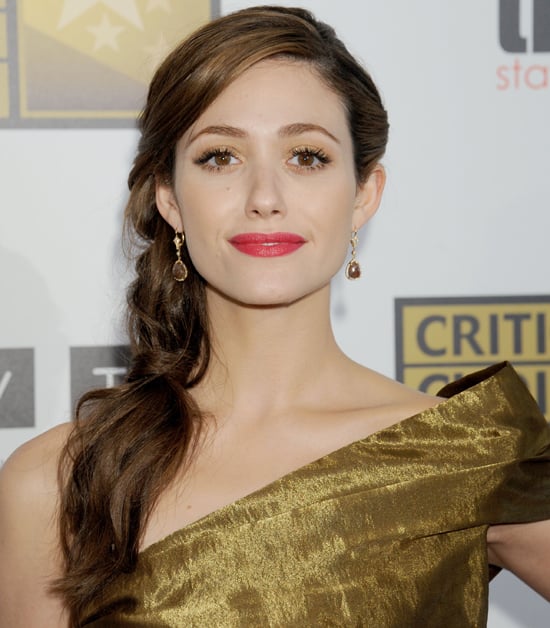 Emmy Rossum swept her cascading curls off to the side: the perfect go-to when you want a blend of polished yet not-too-serious.
Middle of the Road
Give your typical ponytail a sleek makeover like Erin Wasson's. Keep the top tight against your head, tie the ponytail in the middle, and then straighten the hanging hair to perfection.
Bump It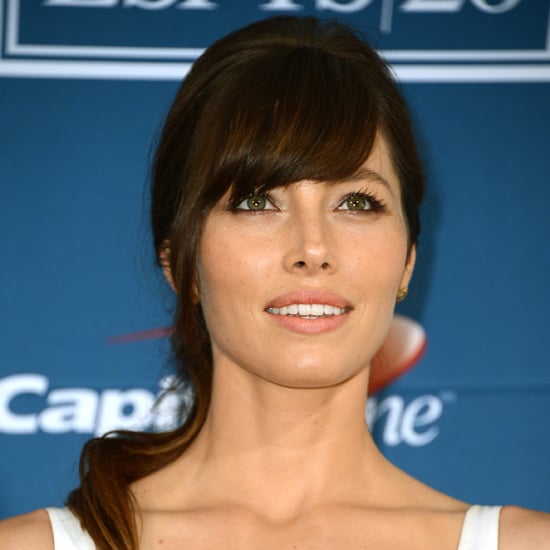 Jessica Biel [7] took her ponytail to new heights by adding a touch of volume. To nab this retro look, tease the top section of your hair before smoothing it back into your ponytail updo.
To Boldly Go . . .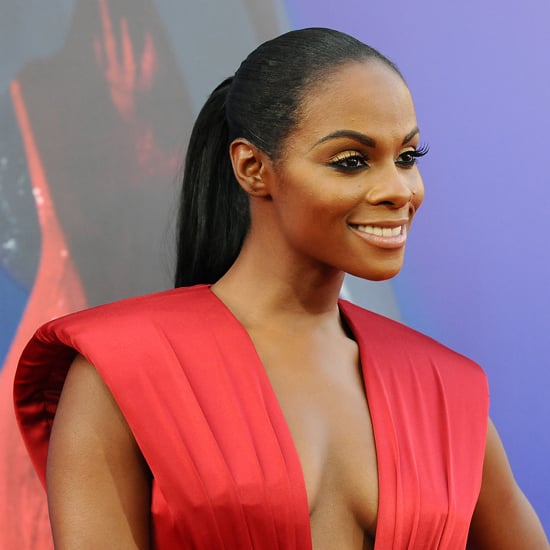 A ponytail can be the optimal way to showcase a bold makeup look. Take Tika Sumpter, for instance, who used her slicked-back style to accentuate her big, full eyebrows [8], one of the breakout looks for Fall.
Romantic Curls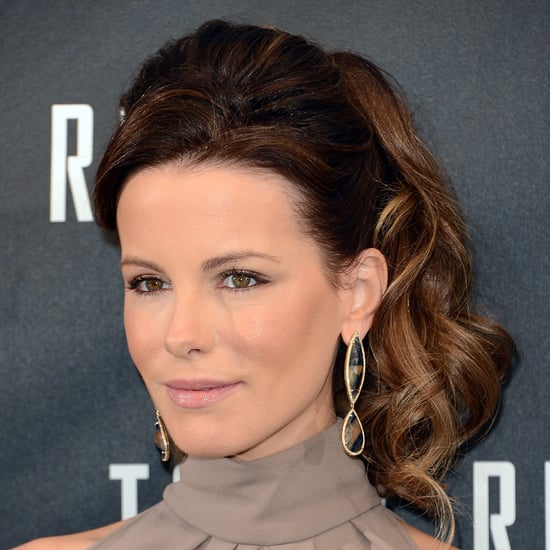 For a more formal spin on your ponytail, do as Kate Beckinsale [9] does. Tease your hair at the crown, keep a few pieces of hair tucked behind your ears, and curl your loose strands with a wide-barrel iron.
Short and Spunky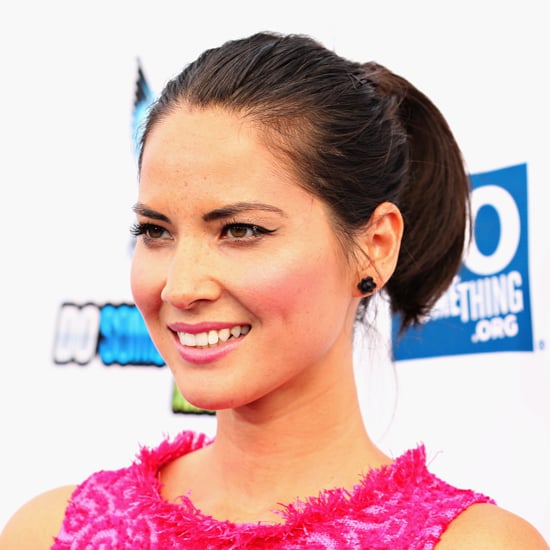 Think you can't pull off a ponytail because of your cropped style? Think again. Olivia Munn shows that teeny ponytails can still be stylish.
Casual and Soft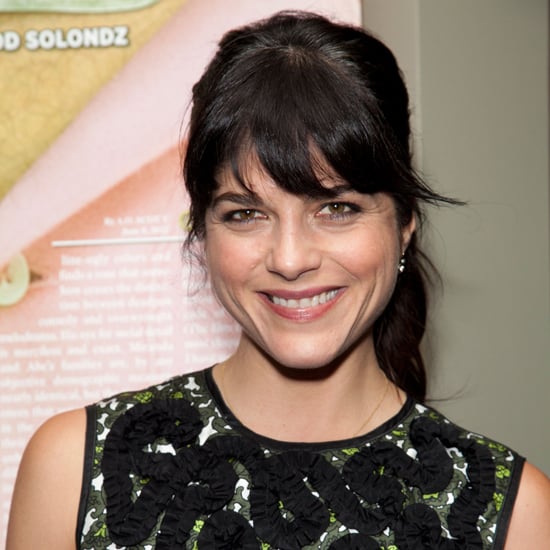 Selma Blair [10] pulls off the "I just threw my hair up" look with ease. To add instant polish, simply spritz on a shine serum for extra glow.
Gamine Sweet
Bella Thorne looks adorable with an undone side ponytail. Re-create the coiffure by using a half-inch curling iron to wave your strands, brushing them out for a more casual look.
Do the Twist
Growing out your bangs? Dianna Agron [11]'s style is perfect for you, then. Roll, twist, and pin your fringe in the front, and don't worry if a couple wispy strands fall free.
Vintage Flair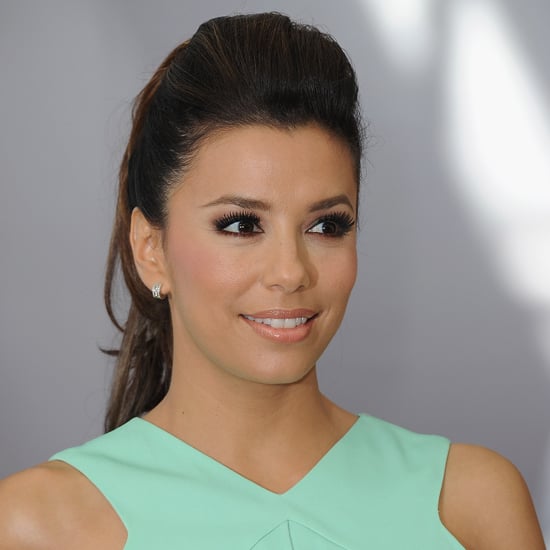 Eva Longoria [12] channeled her inner '50s gal with this retro-inspired ponytail. To copy her vintage-y look, tease your roots for volume, then spritz your hands with hair spray and smooth them over your bouffant to keep flyaways at bay.
Middle of the Road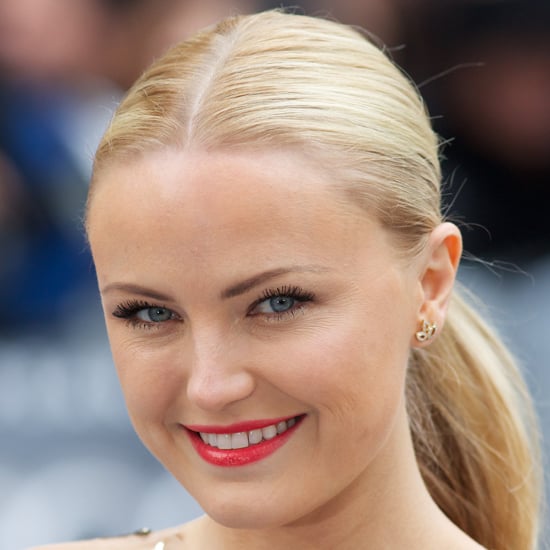 A middle part is an unexpected take on the typical ponytail, and Malin Akerman shows how to keep it classy.
High and Dry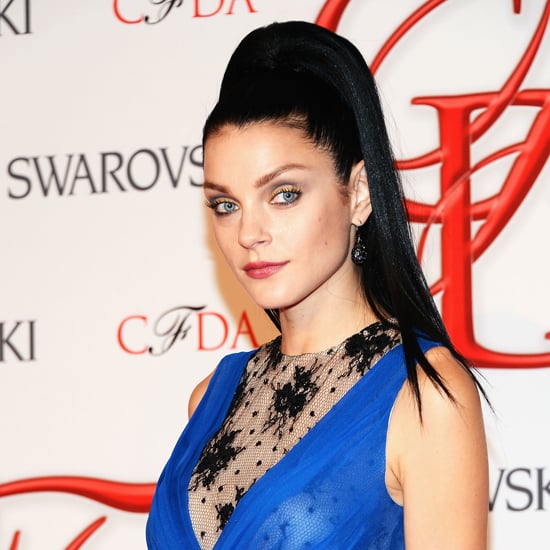 For the long-haired ladies of the world, Jessica Stam shows how to pull off an Elvira-esque ponytail. Slick your hair as high on your head as possible, keep it pin-straight, and allow it to fan around the rest of your head.
Pretty Angelic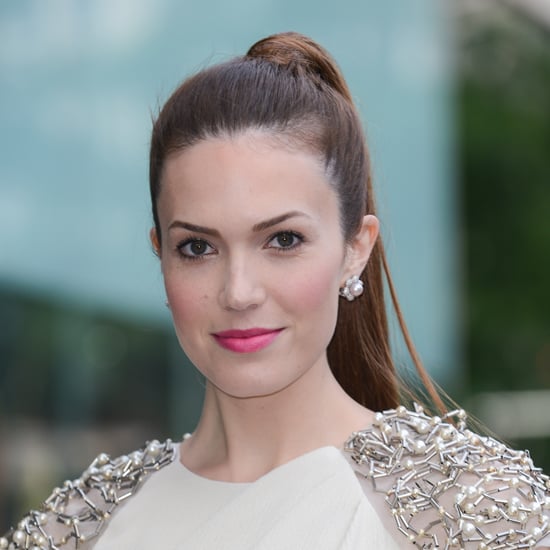 If you have a bold makeup look you want to show off (like Mandy Moore [13]'s bright pink lipstick), then keep your ponytail simply swept. And for added flair, twist a larger section of hair around the base of the updo for even more height.