The braid from the Creatures of the Wind Fall 2014 runway was Pinterest gold. We can already see all the YouTube tutorials for re-creating the look, but what we're really waiting for is to see Katniss wearing it in the third Hunger Games movie. We've attempted a side french braid [1] before, but this version has a bang effect. Get the product recommendations and a step-by-step tutorial from Odile Gilbert, who created the look, when you scroll down.
Step 1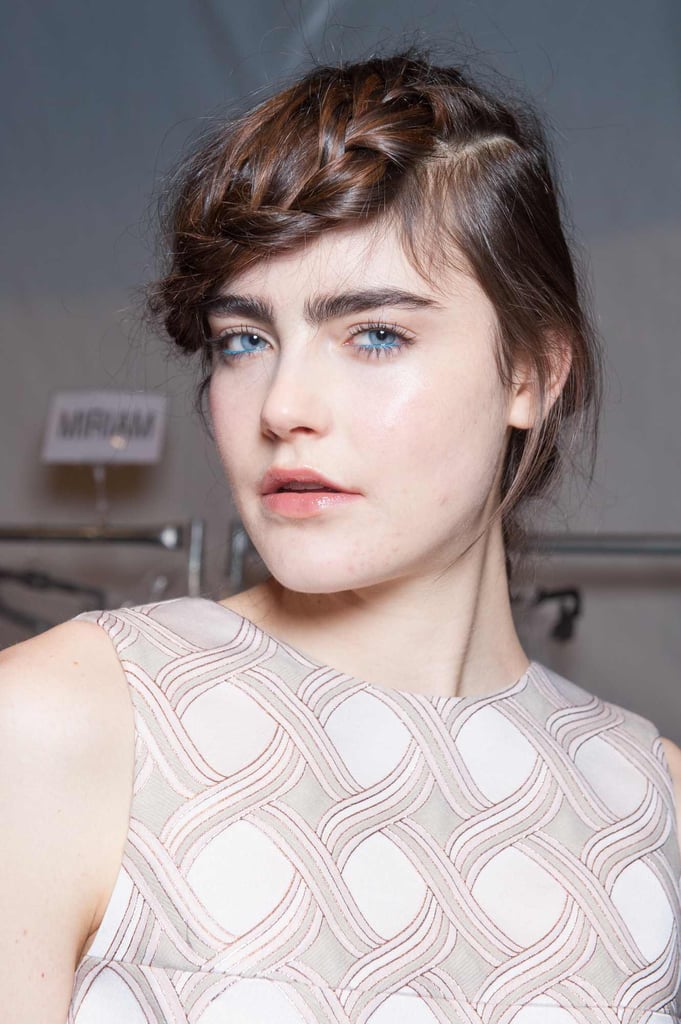 Create a deep side part on wet hair, and use mousse to prep the hair before you blow it dry.
Step 2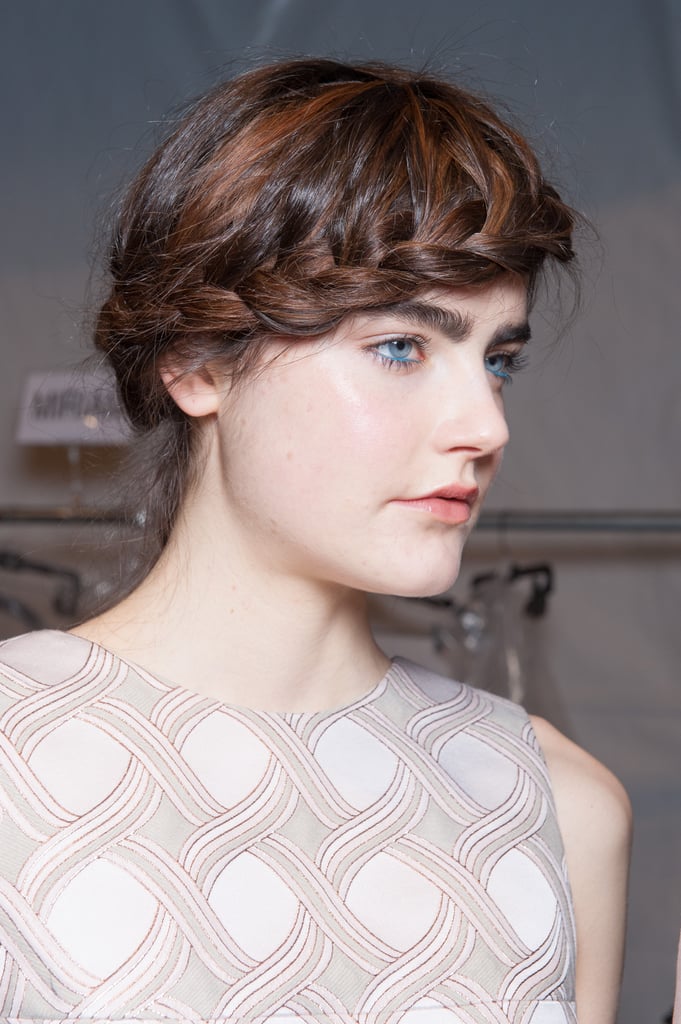 Using your hands, blow-dry your hair in sections, leaving the natural texture and volume as much as possible. If you have thin hair, then you can also add clip-in extensions near the part for extra volume. Odile used extensions one shade lighter than models' natural hair to give the plait more dimension.
Step 3
Add shine to your hair with the help of a serum, and then give the look texture with a dry shampoo. Odile used Kérastase Powder Bluff [2] ($36). The powder will also help you grip hair as you braid.
Step 4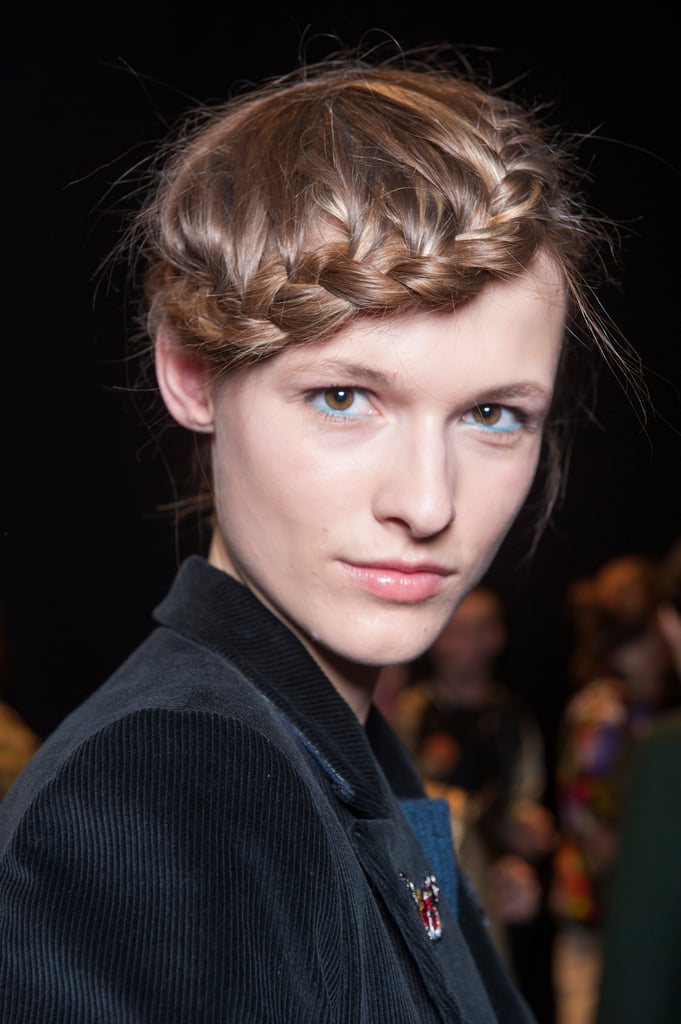 Create a loose braid starting at the part and flowing down into the face. Spritz the hair with Laque Dentelle [3] ($36) as you go to set the look.
Step 5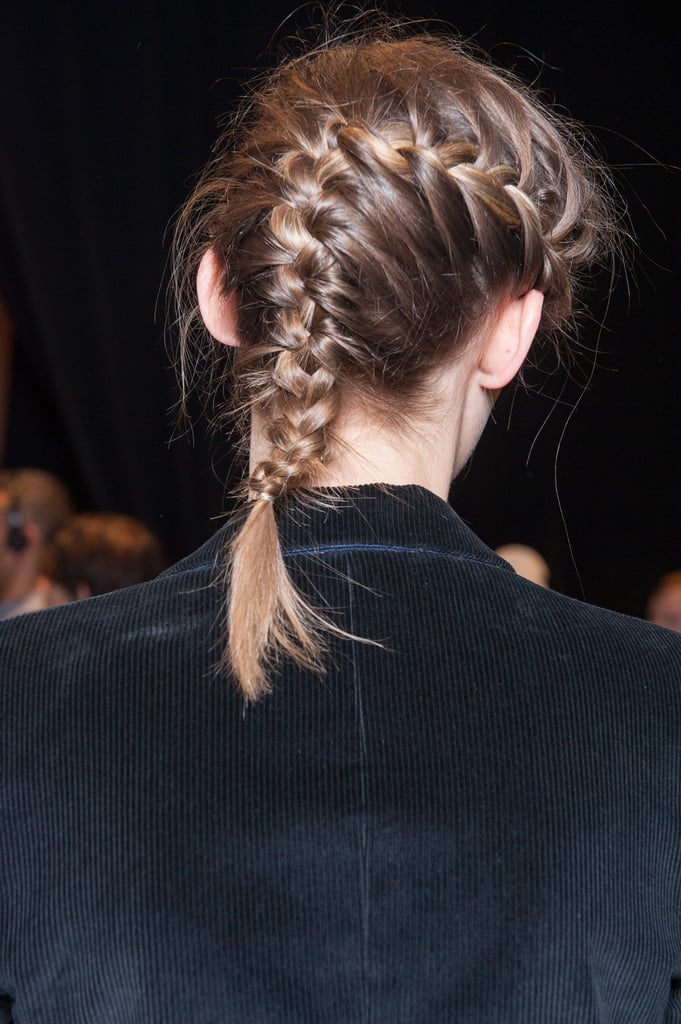 Continue braiding along the right side and down toward the nape, and finish with a clear elastic.
Step 6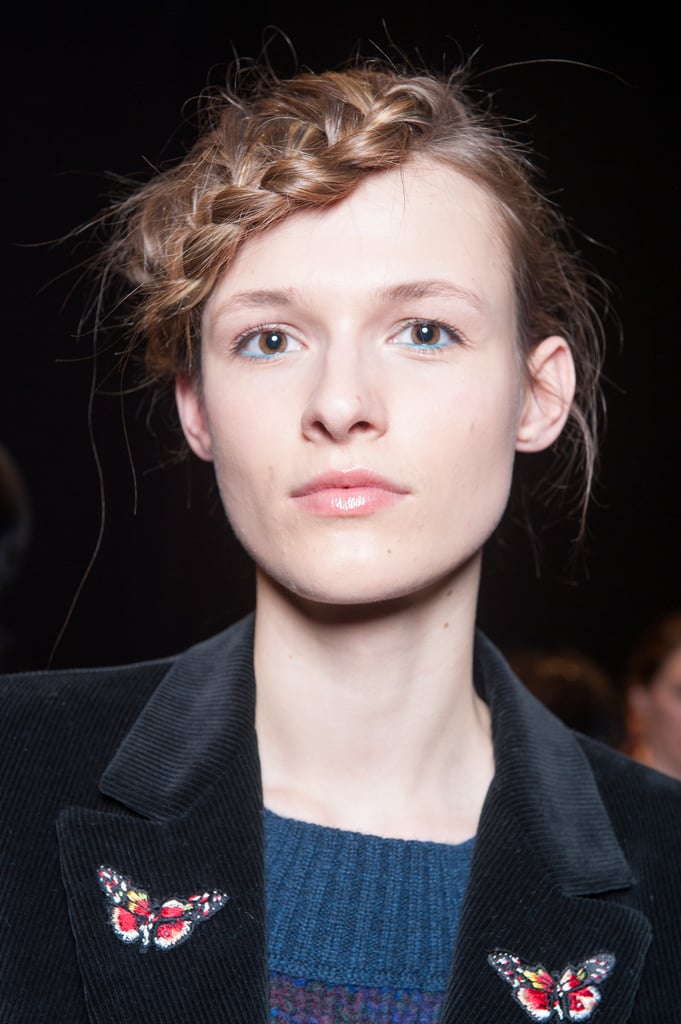 Finish the look with another spritz of hair spray. Then, tousle the top and front of the braid to create flyaways for an almost "electric" finish.