Creme de la Mer Review With Pictures
This Is What Goes Into a Single Jar of Crème de la Mer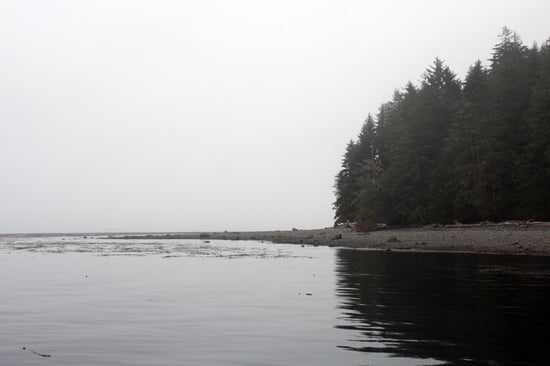 The stories about Crème de la Mer are legion. The skin cream is famously luxurious, having developed a devoted following almost solely by word of mouth. A friend of mine met a wrinkle-free 60-something who credited her smooth skin to the original Crème; she bought a jar the next day. I've met more than a few celebrity makeup artists who won't start their work before massaging Crème de la Mer into their clients' skin. At $150 an ounce, it's not for the light of wallet — but for its fans, nothing else will do. So what goes into a jar and why is this cream so famous? Read on to find out.
Crème de la Mer wouldn't have happened if it weren't for a physicist named Max Huber. After a laboratory accident burned his skin, he set out to create a healing cream. Huber believed that sea kelp was key to skin's regrowth, and he focused his attention there. If kelp could grow two feet a day and hold so many vitamins and minerals, he reasoned, it held promise for the skin. Twelve years and 6,000 experiments later, Huber had finalized his formula. He called it the Miracle Broth — and to this day, only a handful of people know how to create it.
The ingredients are readily available to anyone who looks at a box of the Crème. But Huber's process, used to this day, is a well-guarded secret. This, however, is public knowledge: it involves fermenting the kelp for months, using a sequence of pulsed light and sound while doing so. "After Dr. Huber died, we tried to re-create the Crème without the light and sound, but we didn't get the same results," says chemist Andy Bevacqua, La Mer's vice president of research and development. "When we finally followed his exact directions, it worked."

To showcase its star ingredient, La Mer recently invited a group of editors to see the biannual kelp harvest off Vancouver Island. (Disclosure: La Mer covered travel costs.) The vast island is filled with limestone mountains, Douglas firs and cedars, and cougars and wolves. Killer whales and harbor seals swim the surrounding waters; the air is crisp and clean. It is, in short, breathtakingly beautiful.
We headed to the waters outside tiny Port McNeill, where First Nations peoples sustainably harvest the sea kelp forests. (This involves taking only the kelp that reaches the water, so the plant can thrive underwater.) The kelp itself — Macrocystis pyrifera, which can grow to nearly 150 feet long — is bursting with iodine, potassium, and a host of other vitamins and minerals. The fronds are slightly sticky and gummy, and when I rubbed some residue on my hand, it was immediately softer and smoother. Suddenly, I understood why Huber had been convinced that kelp would improve skin.

Immediately after leaving the water, the kelp fronds are placed on ice; within hours, they're jetting off to the East Coast laboratory to begin the fermentation process. "We'd lose the benefits of the fresh kelp if we waited," Bevacqua explained as he passed fronds around. From there, the formulation is more labor-intensive than you might expect. For instance, another key ingredient involves the rind of an antioxidant-rich lime; fresh limes are peeled by hand, not by machine. Each jar, too, is filled by hand.
This month, some of those hand-filled jars contain a new version of the Crème. Two years in the making, the Moisturizing Soft Cream ($150) has a lighter texture and new technology that moisturizes more deeply. If the original Crème is too rich for you (as it is for me), this lightweight cream is a game changer.
Of course, the big question is, beyond the history and hand-harvesting, does the cream work? It makes my complexion softer and more hydrated, but the long-term benefits (stronger, more radiant skin) will happen over time. But this story should give you an idea of what to expect. My boyfriend and I picked up a souvenir sunburn in Miami last weekend — an angry, lobster-red, this-is-gonna-hurt sunburn. Aloe proved useless. On day two of our sunburn agony, remembering Huber's initial goal of healing burned skin, I applied the tiniest amount of the Moisturizing Soft Cream to our sunburns. Within minutes, the affected skin was cooler and calmer. By the next day, the redness had faded considerably. We should have had a painful and peeling mess on our hands, but less than a week later, the redness seems to be fading from the inside out. "This stuff is a miracle," my boyfriend keeps exclaiming. He's now one of the La Mer faithful — and if it's healed our sunburned skin this much, imagine how it's helping our skin day to day.