A Cute New Beard Oil Gift For No-Shave November or Movember
Dude No. 1 Beard Oil Is Perfect For No-Shave "Movember"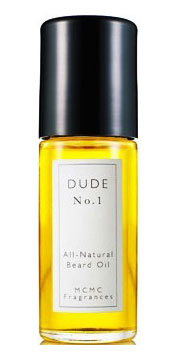 Care deeply about a man who has ceased shaving his facial hair in honor of No Shave November or Movember, if you're Aussie or growing a mustache?
Then why not soften him up with this MCMC Fragrances Dude No. 1 All-Natural Beard Oil ($65)? He'll be much less scruffy, and even better, he'll be redolent of coriander (or cilantro, depending on what people in your area call it), peppercorn, and cedarwood. It sounds kind of like some sort of fancy sachet from Pier 1, but in an undeniably sexy kind of way.