Cute New Octopus Nail Tattoos
Release the Adorable Nail Krakens!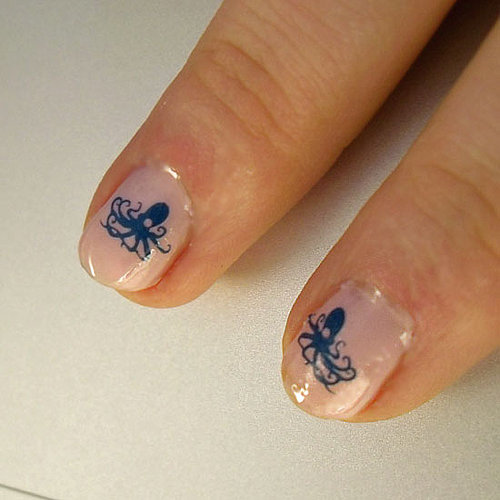 Oh boy, do I love the kraken and his fellow sea monster Cthulhu. Not only does the latter have an amazing Twitter feed, but these two are also the most adorable sea monsters ever, cephalopod or not. Which is why I couldn't contain my glee when these new Big Ruby Supercool Nail Tattoos ($12) appeared on my desk.
These little teal octopi are downright irresistible, and super cool indeed. They're easy to apply, only come off with rubbing alcohol or polish remover, and make even my janky current manicure look presentable. Plus, each packet comes with 86 tattoos, so I'll be covering up my mani mistakes with these babies for months to come.