Rebecca Minkoff's Resort '15 Collection has us planning our next destination vacation in style. Before we jet off to enjoy warmer weather, however, our nails call for attention. Taryn Multack, the brilliant blogger behind Miss Ladyfinger [1], shows us how to channel the designer's collection into works of art on your fingertips. The combination of red, white, and blue could not be more timely for your Fourth of July weekend getaway.
One of the reasons why I love Rebecca Minkoff is for the effortless wearability of her clothes. Her Resort '15 collection couldn't be more perfect for right now . . . really. Although Minkoff was explained she was inspired by Ibiza and the bohemian coast, the red, white, and blue collection speaks perfectly to one particular American holiday of ours that just so happens to be right around the corner. For our next Fourth of Julyfingers, let's re-create this cool-girl play on stripes. [2] Grab your striper tool, ladies.
Source: Miss Ladyfinger [3]
Step 1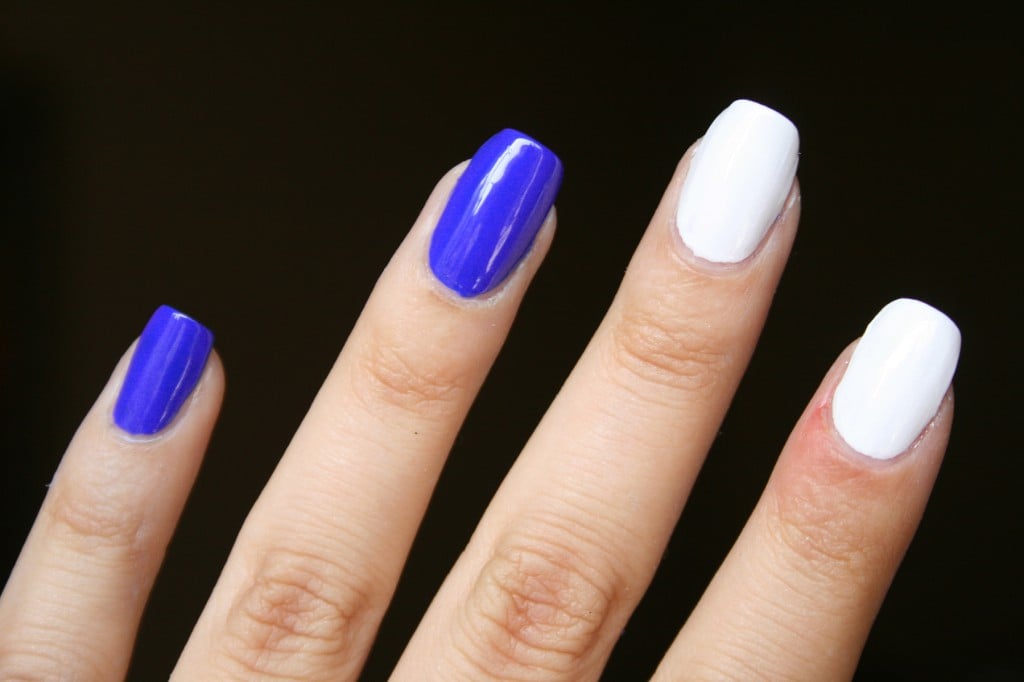 Start by painting two fingers white and two fingers blue.
Source: Miss Ladyfinger [4]
Step 2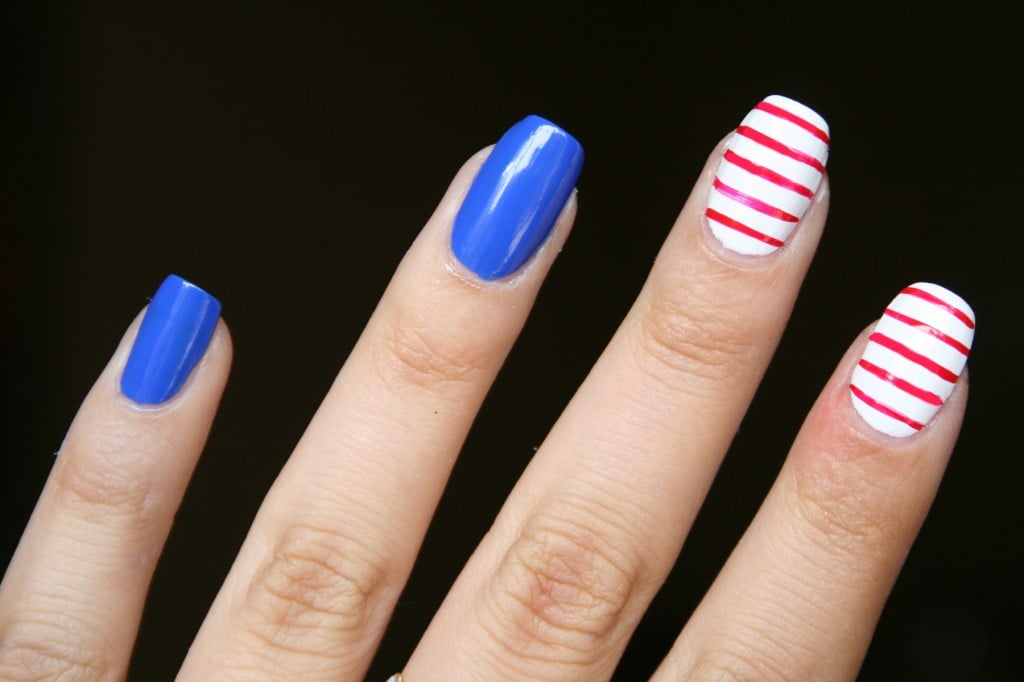 On your white nails, paint horizontal stripes with a red striper.
Source: Miss Ladyfinger [5]
Step 3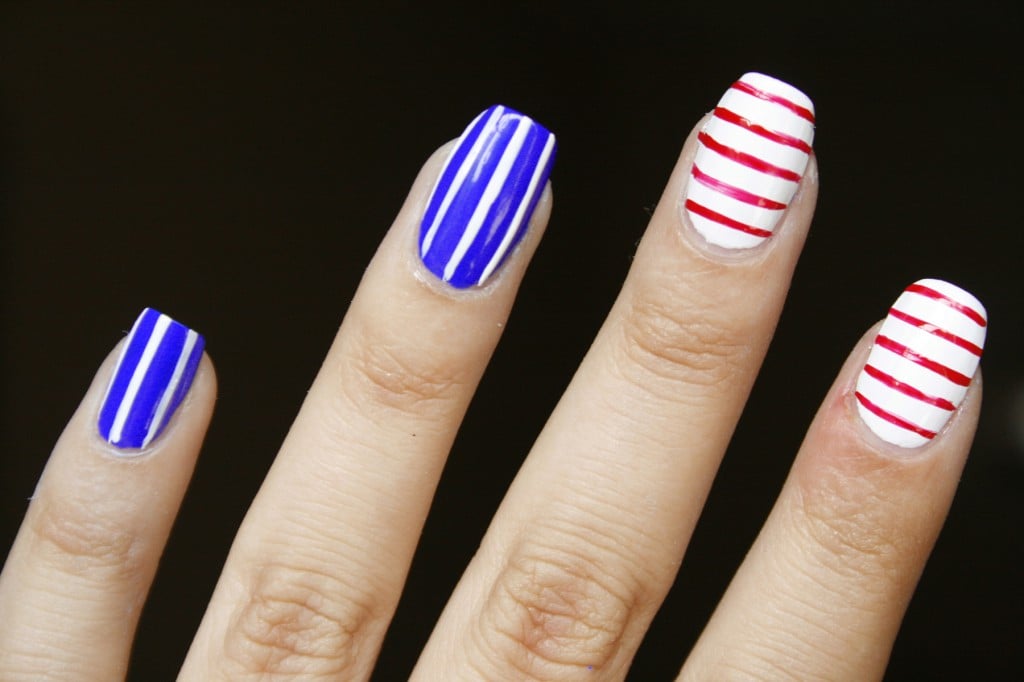 Since red and blue clash, you'll want to paint white vertical stripes as a base.
Source: Miss Ladyfinger [6]
Step 4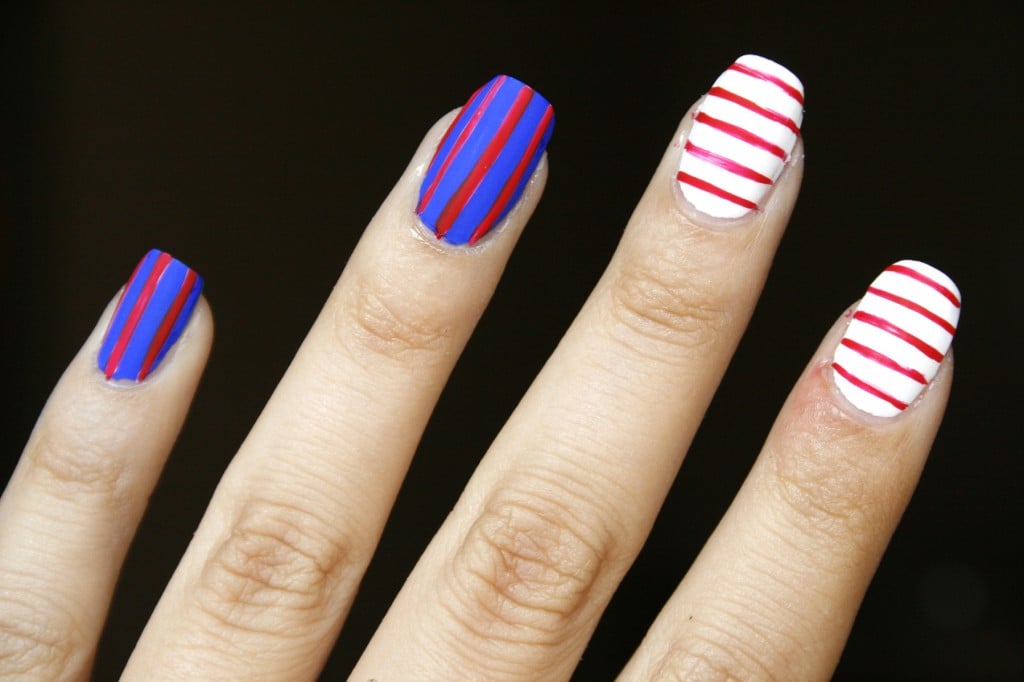 Now paint over your white vertical lines with red. Top it off with matte top coat for a cool effect.
Source: Miss Ladyfinger [7]