DIY Face Toner
When Life Gives You Apples, Make a Facial Toner
Looking for a natural facial toner, but coming up short? Luckily, whipping up your own version is as easy as slicing up some skin-brightening apples. It also includes witch hazel, which contains a bevy of antiseptic and anti-inflammatory benefits, as well as the ability to nix greasy skin. Follow these easy steps to make your new favorite face toner to firm and even out your skin's texture.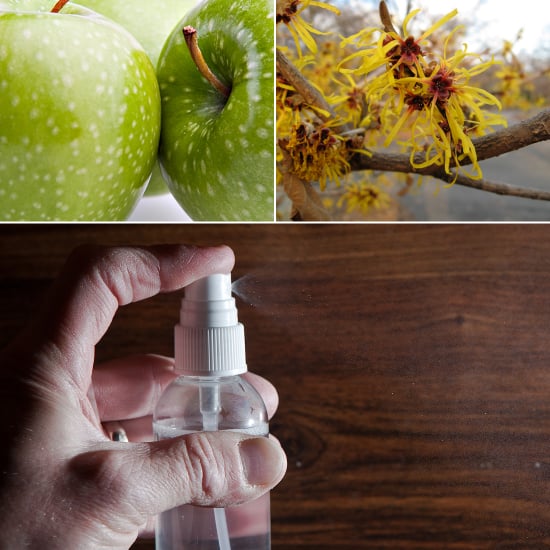 What You Need:
One green apple
1/2 cup lukewarm water
Mesh sieve
1/4 cup witch hazel
A small spray bottle
Directions:
Take the green apple and cut it into small cubes. Leave the peel on but remove the seeds.
Combine the apple and water in a small saucepan and bring to a boil. Once it boils, remove from heat and allow it to cool completely.
Strain the mixture through a fine mesh sieve into a clean bowl. Stir in the witch hazel.
Apply the toner with a clean cotton ball, or pour it into an empty spray bottle and spritz on.
Love to DIY your own toner? Why not try this one from Gwyneth Paltrow's esthetician ?