DIY Honey Facial Mask For Acne and Scarring
This DIY Mask Really Works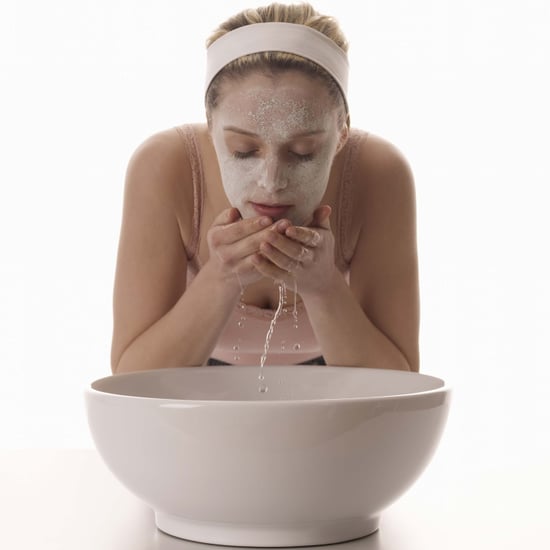 Since I've gone natural, lots of people have written in with great tips and ideas about fixes for my skin and hair. Recently, reader Tlsgirl tipped me off to this great recipe of hers from the Do-It-Yourself Beauty group. I tried it last night and it's l-o-v-e. She's totally right about the dripping, though. Here's what she has to say:
I just started using this mask a few weeks ago and I'm a believer already. I have crazy sensitive skin, acne, and some vicious scarring, and already the scars are fading and my breakouts are diminishing. It's like a minor miracle, or a major one if you're obsessed with your skin like me. I was the biggest skeptic ever, but it hasn't irritated my cranky skin a bit.
Recipe:
1 tbsp honey — I used regular honey, nothing fancy
1 tsp ground nutmeg — I used whole nutmeg and then grated it myself
1 tsp ground cinnamon
Mix the above together until they form a chocolatey-colored paste, adjusting as you go until you get the consistency you like. Let sit for about 30 minutes, then rinse off, using the nutmeg crumblies as a natural exfoliant. Just don't wear a cute shirt while you're doing this, since it'll drip.
Got a recipe or look you're loving that we can try? Post it in one of our Bella Community groups and it could wind up here!