DIY Pink Ombre Nail Art
Ombré Nail Art — No Advanced Skills Required!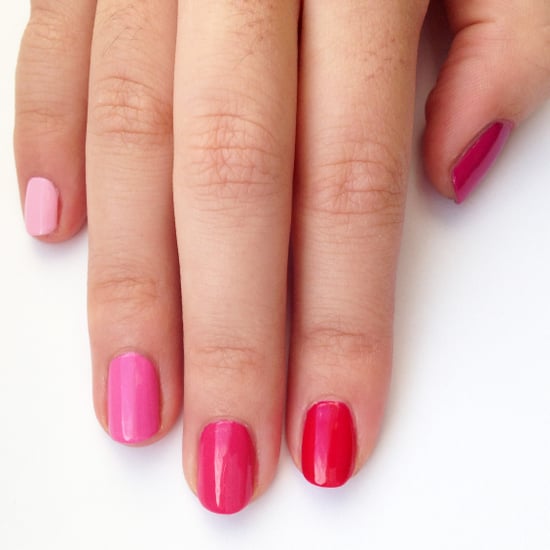 Playing with color and nail art is fun, but sometimes DIY nail designs require a certain level of skill, patience, and time. This ombré look is playful and easy to do. All you need are five different bottles of polish in the same color family. Just paint a different polish on each finger going from lightest to darkest. Learn the trick to five fabulously matched polishes when you read more.
Don't have five different shades of pink (purple, blue, or red)? The New Black Ombré Nail Polish 5-Piece Set ($22) makes it practically foolproof to "nail" this trend. The brand offers collections in blue, teal, pink, black, red, and even nude — I used the Floyd set pictured above. Plus, the polishes come in various finishes, so you can also play with textures. It's color wheel genius.