DIY Sugar Lip Scrub Recipe
Get Soft Lips in Seconds With This DIY Sugar Scrub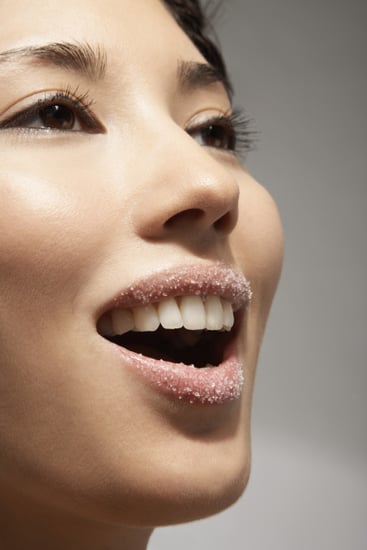 Earth Month is the perfect time to experiment with eco-friendly beauty recipes, like this three-ingredient, skin-softening lip scrub from founder of LaLicious, Jessica Kernochan. "Honey is a natural skin softener and sugar is used to exfoliate," she explains. Kernochan also likes to add a little coconut oil for added nourishment. The details below:
Ingredients:
1 tablespoon white sugar
1 tablespoon honey
A dab of coconut oil
Directions:
Apply the mixture to your lips with your fingers and scrub them gently in small circular motions. Rinse the scrub off with warm water, pat dry, and apply your favorite balm.
Want to get in on more Earth Month action? Proceeds from the LaLicious Sugar Reef Collection will give back to Save Our Shores, which protects and preserves the marine life of Monterey Bay in California.