Dark Lipstick Trend For Spring 2012
Who Had the Best Cinnamon Stick-Colored Lip Look of the Week?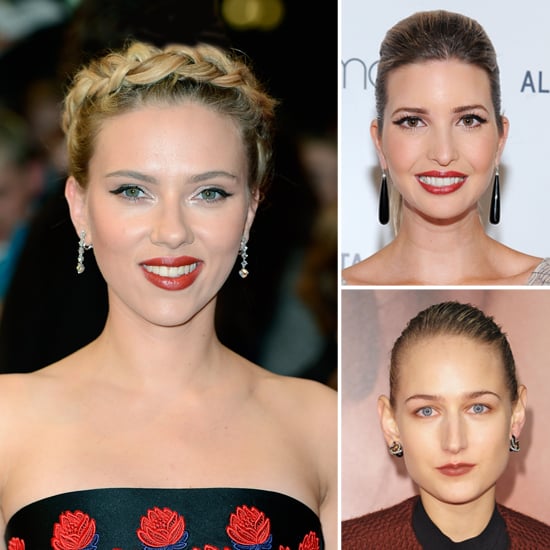 We're only about 30 days into Spring, but it seems some of Hollywood's young stars are looking ahead several months when it comes to their lip looks. In the past week, everyone from Scarlett Johansson (in Dolce & Gabbana lipstick in Devil, applied by celebrity makeup artist Emma Lovell), Ivanka Trump, and Leelee Sobieski have donned autumnal-inspired hues. And while these russet shades are typically reserved for times when the leaves are changing and there's a nip in the air, all three stars proved that there's never any harm in thinking ahead. Your time to vote: Who spiced things up most with her cinnamon stick-toned lip color?