Debra Messing's Beauty Tips For Allergies
Debra Messing on Feeling Pretty With Allergies and Her Favorite Emmys Memory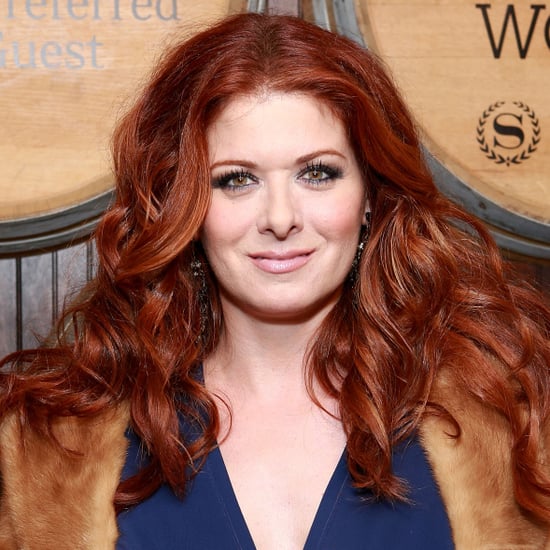 With the excitement of this year's Emmys slowly simmering down, we're catching up with one of our favorite TV stars — Debra Messing. You may be surprised to find out she's a huge allergy sufferer, and she's giving us her helpful beauty tips, so you can fight those Fall allergies with grace, too. Plus, she dishes on her favorite beauty products and her favorite past Emmy moments.
POPSUGAR: We know you're an allergy sufferer. Have they interfered with your work?
Debra Messing: My allergies are so severe that we had to stop shooting during the filming of the The Wedding Date in the English countryside because my eyes started tearing and turned red. My face got puffy, and my throat closed. A similar thing happened while shooting The Starter Wife. Thankfully I found Zyrtec [who Debra has partnered with], which works for me and is something that I rely on. I always have it handy.
PS: What are some of your favorite makeup tips to "hide" an allergy attack?
DM: A really good concealer and full coverage makeup to hide the red blotchiness that occurs. I also use Visine or something like it.
PS: What beauty tips have you learned from the beauty pros on set?
DM: If I have an early call, my makeup artist would fill a bowl with ice cubes and some aloe juice. Then she'd put a wash cloth into the bowl when it was really really cold and, after wringing it out, would press it against my face, which is not pleasant, but it wakes you up and reduces morning puffiness.
PS: What three beauty products do you always carry in your purse?
DM: Lorac Lipliner #18, Tom Ford's Deep Green Eyeliner, Water.
PS: What's your favorite red carpet look you've ever worn?
DM: Well it's hard to choose one. I loved my Elie Saab gown with the Veronica Lake hair [from the 2003 Emmys]. That night was particularly special because I won my Emmy, and I was pregnant. I also loved the black sheer strapless Monique Lhuillier dress that I wore when I was nominated for The Starter Wife in 2008. My hair was down and sexy, and I felt fantastic.
PS: What would people be surprised to know about you?
DM: I took circus class at NYU.
— Additional reporting by Jaime Richards