DeeDee Trotter Face Paint | 2012 Olympics
Olympian DeeDee Trotter Proves the Power of "War Paint"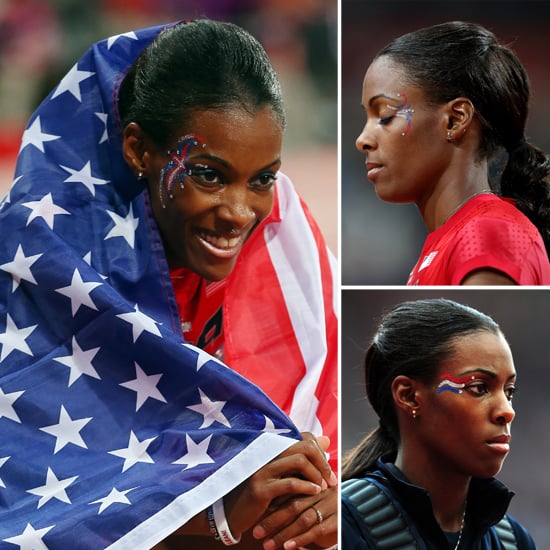 Most Olympians have found some way to prove their patriotism throughout the Games (especially in nail art), but American runner DeeDee Trotter's self-described "war paint" is one of the most original showings of team spirit so far. The three-time Olympian uses sweat-proof paint and stick-on rhinestones that can withstand the rigors of her 400-meter run.
In the preliminary race, DeeDee wore red, silver, and blue waves to mimic the American flag, and then at Sunday's final, she pulled out all the stops with a design resembling a fleur-de-lis. The glittered champion was able to walk away with the bronze medal: a testament to the power of the paint. What colorful look will be next for the creative athlete? We'll find out at the 4 x 400 meter relay later this week.