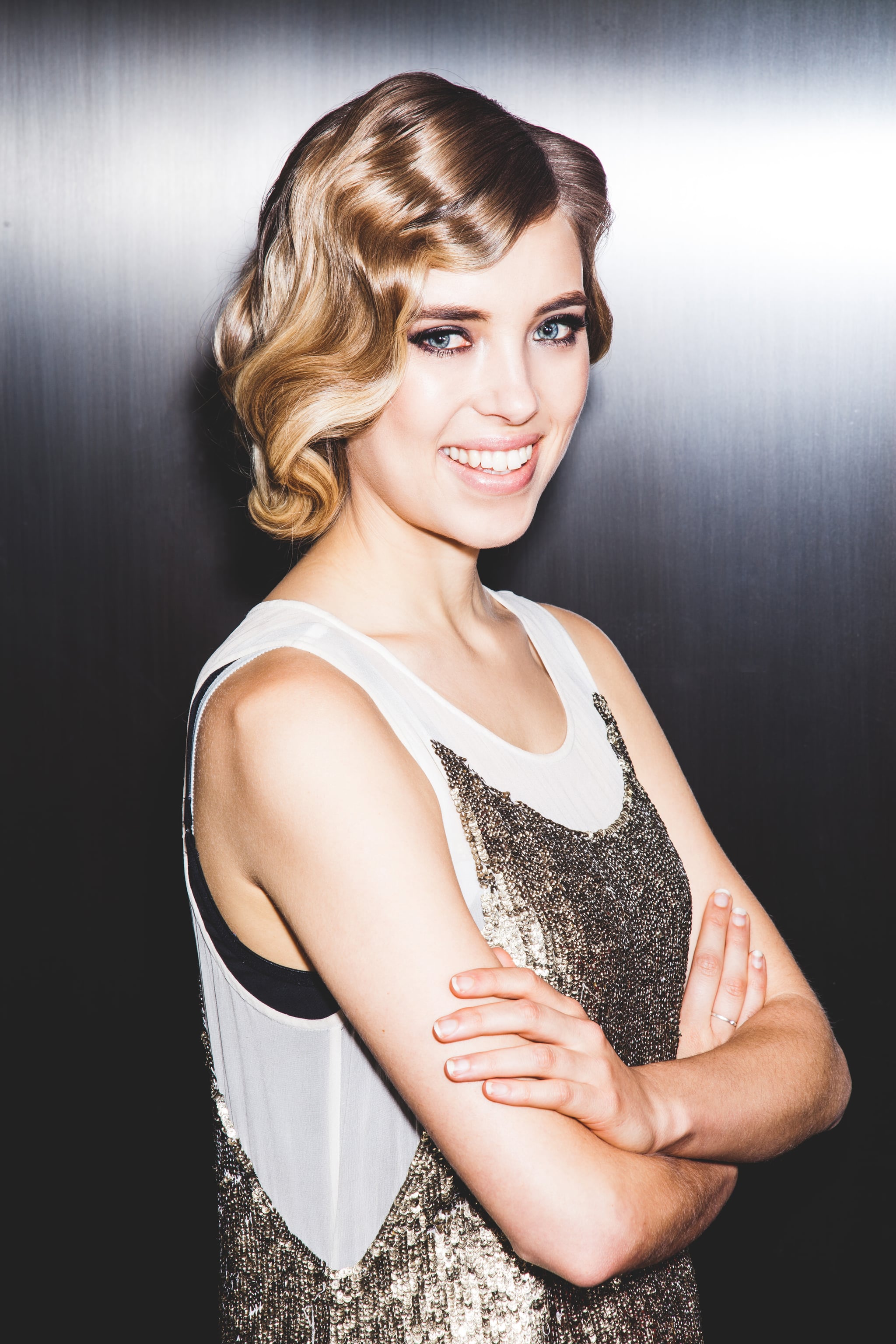 Pin curls are having a resurgence, but not in the traditional 1930s-inspired manner. Whereas spit curls are a form of pin curls, they're actually worn purposefully shaped against the face and worn tightly pinned into a rolled shape. You can also style them like a brushed-out roller set.
Traditional style: Apply a styling lotion to damp hair. Take a section of hair, wind it in a circle working from the ends toward the scalp, and pin into place. Allow to dry before removing the pins. Tip: flat-to-the-head pin curls will give you less volume, while pin curls that stand up straight from the scalp will give you more volume.
Tight and curly: The longer you leave in your pin curls, and the smaller sections of hair you use, the tighter and curlier your style will be. When you take the pin curls out, lightly break the style up with your fingers to lock in as much curl as possible.
Loose and wavy: Simply use larger sections of hair to create loose waves. Brush out the set when fully dry to bring out the shine and light wave pattern.
With a curling iron: Don't want to mess around with using your fingers to create the curl? Use a curling iron (whatever diameter you please) instead. Just curl the hair and release from the iron, wind the curl back up, and pin into place. Allow the curl to cool off for at least 15 to 20 minutes before taking the pins out.