Demi Moore's Bad Hair Day 2010-01-19 12:00:45
Have You Ever Skipped an Event Because of Bad Hair?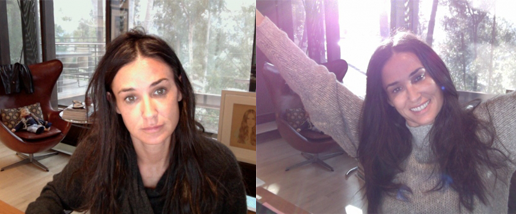 Why wasn't Demi Moore at the Golden Globes? As she explained via Twitter, she was "feeling sick and having a bad hair day." I assume she skipped the show more because of illness than goofy hair.
A day later, she nursed herself back to health, proclaiming, "Feeling better and the sun is out but my hair is still askew!" (Demi's "askew" hair looks pretty good to me.) I've definitely had hair disasters on important days, but you know what they say: the show must go on. Have you ever skipped an event because of bad hair, or will only sickness stop you?