Denise Richards Gets Her Own Hair Care Line With Cristophe
Things Are Getting Hairy For Denise Richards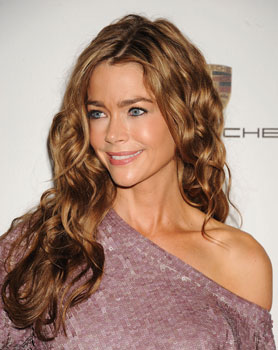 Denise Richards's hair has been looking particularly lustrous these days, and perhaps with good reason. She's gearing up to launch her own hair care line next year.
The collection, dubbed You by Denise Richards, is being developed in collaboration with celebrity stylist Cristophe. He's the owner of five salons throughout the country and the creator of Cristophe hair products (which can be found at CVS). "She is a woman who represents, well, the woman today. She has children and she works. And she has some ideas about hair care that, as a professional, I have never thought about," Cristophe explained to WWD.
While Denise says she'll be directly involved with the brand's formulations and packaging, there's no word on the cost of the line or where exactly it will be sold. Will you give You by Denise Richards a try?