Derek Lam Fall 2011 Beauty Report
Derek Lam Goes Uniformly Gray and White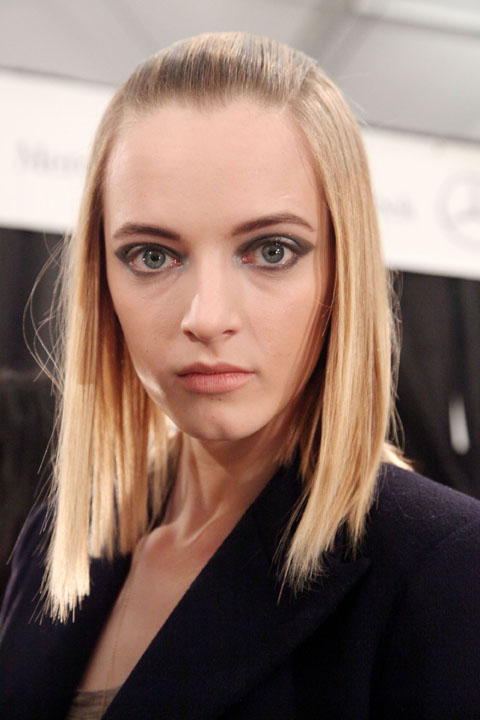 For his Fall 2011 collection, Derek Lam displayed uniform inspiration — literally. The clothing collection borrowed from uniforms and August Sander photographs, which in turn led the beauty team's direction. Find out more after the jump.


Hair was inspired by pulled-back styles worn by schoolgirls, minus the barrette. Lead stylist Orlando Pita created the look by blow-drying the middle section of hair straight back, then securing it with T3 360° Control hair spray. "I like to do things that look simple but take some work," he explained.
The face's focal point was a beautiful twist on a smoky eye, extending shadow past the outer edges. Lead makeup artist Tom Pecheux for Estée Lauder created the look with metallic silver and shimmery black eye shadows launching in Fall. "Everybody's going for power on the eyes," he said, "but we are looking for something not too dramatic or aggressive with the gray." Models also wore Bronze Goddess Soft Duo Bronzer below cheeks and Estée Lauder Nude Matte Lipstick, which launches later this year.
To complete the look, Jin Soon Choi for Estée Lauder applied a forthcoming Winter white nail polish, Porcelain, on short, round nails. "It's very clean and minimalistic," she said. "It's a simple and clean look."