Designer Beauty Products
Everyday Products Get Chic Makeovers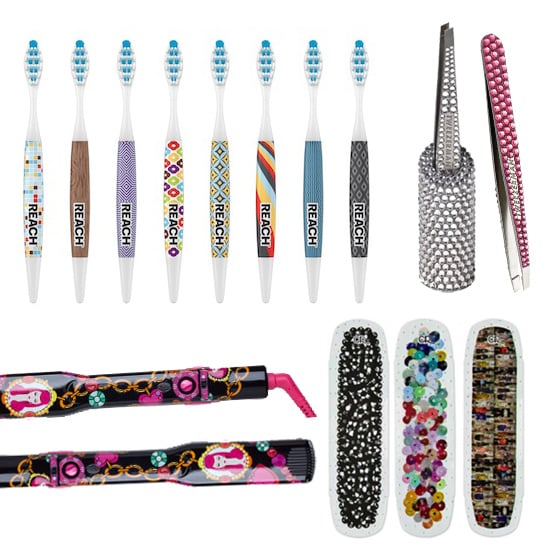 Sure there are hair, makeup, and nail trends, but one specific beauty trend that's been emerging as of late is designer packaging. From collaborations with designers to crystal-embellished products, see how some of the most common tools have been dressed up to impress.
Why brush your teeth with that boring old brush your dentist gave you? Reach by Design has just come out with its latest line of patterned toothbrushes, which were designed by Shoshanna Gruss and Flipping Out's Jeff Lewis.
From Harajuku Lovers to Betsey Johnson, Tweezerman is always pairing up with the best in quirky. But this time around, it's all about the bling. Available now are the brand's Swarovski Crystal Tweezers and Stand ($200) or the Crystal Slant Tweezers ($100), available in various hues.
Tarina Tarantino is known for her cute jewelry and fun, colorful makeup, and now she's taken her vibrant design sense into the hairstyling tools realm. This

Paul Mitchell

by Tarina Tarantino Express Ion Smooth flat iron will make your morning styling routine all the more merry, and it's available exclusively at salons that sell Paul Mitchell products.
Cover up nicks and cuts stylishly with Dress-Up Band-Aids by Cynthia Rowley ($5). The bandages are so fashionable, you'll find yourself wanting to wear them just because.