The Difference Between Hair Products
What's What? Deciding Between Hair Spray, Pomade, or Mousse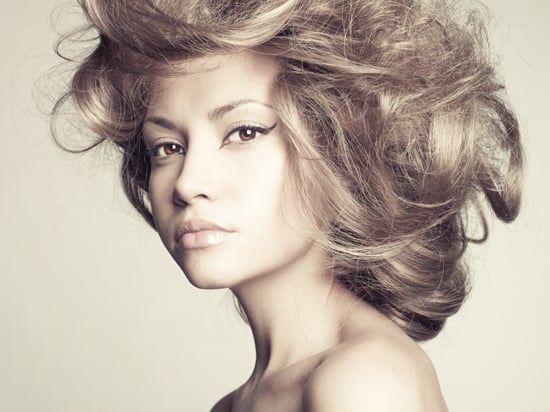 Ready or not, the holidays are right around the corner. And besides thinking about your ever-growing gift list, there's another pressing concern that comes with this time of year: fabulous holiday hairstyles that will stay put. Spending a ton of time on your style that falls flat after an hour is pointless. But with all the styling products out there, how do you know what to use . . . and when to use it? Mousse, hair spray, and pomade are not necessarily interchangeable. Your foolproof guide to picking the most appropriate product when you read on.
Mousse: Perfect for injecting some serious volume, mousse should be applied before you dry your hair to achieve the best results. Applying mousse post-drying will result in those crispy, crunchy curls that defined the early 1990s. Apply a dollop of a mousse, like Arrojo Volume Foam ($16), to damp hair from root to tip. Blow-dry with a round brush for some serious volume.
Hair spray: Hair spray and glamorous holiday updos go hand in hand. Great for providing hold and serious shine, hair spray should be applied after your hair is already dry and/or styled (unless you're going for an '80s look, that is). Mist on one with some shine like, Oribe Superfine Hair Spray ($29), to ensure your hair stays put long after the ball drops on New Year's Eve.
Pomade: Shorter hairstyles usually get the most use out of pomade, although it can be used on longer hairstyles, too. Pomade (or even hair wax or paste) is best utilized when you need a little bit of texture, whether it's to give your ends a flirty, piecey look, or to add some grip to your ponytail. It also kicks frizz in its pants, which is an added bonus. Rub a dime-sized bit of Serge Normant Meta Form Sculpting Pomade ($25) between your fingers and work it through your strands for enhanced texture and shine.