The Difference Between Loose and Pressed Powder
What's the Difference Between Loose Powder and Pressed, Really?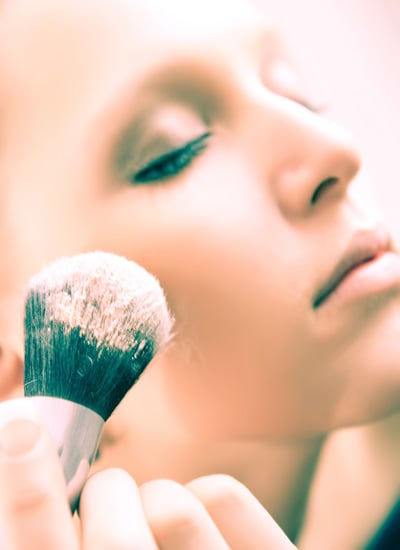 If you've ever stood in the beauty aisle perplexed about whether to buy loose powder or pressed powder in a compact, this is the article for you. There really is a difference, but it's probably not what you'd expect. So to find out once and for all which one you should pick up, get the facts below.
Mill around: The only real distinction between loose powder and pressed is that loose powder is more finely milled, meaning that the physical particles are smaller. Because of that difference in texture, loose powder is more buildable, and you can use it to create a more "made up" look. This is why it's a favorite for makeup artists and YouTube gurus; it makes skin look even-toned and matte on camera, and it's the preferable choice for photographs, too.
It's how you apply it: If you aren't vlogging or hitting a red carpet, though, the difference in wear is actually pretty negligible. Most people who use loose powder and rave about it are actually seeing great results because of the way they're applying it, not the product itself.
Brush up: The big secret here is that you can get similarly great results with pressed and loose powder if you use a brush to apply it. Pressed powder gets a bad rap because the sponges and puffs that come inside compacts tend to cake powder on, not because pressed actually looks worse on skin. So if you already have a daily wear pressed powder that matches your skin tone, you're best off just getting a mini kabuki brush. For big events and photos, however, loose powder is still your best bet.