The Difference Between Nail Polish Textures
Confused About Nail Polish Textures? Here's Help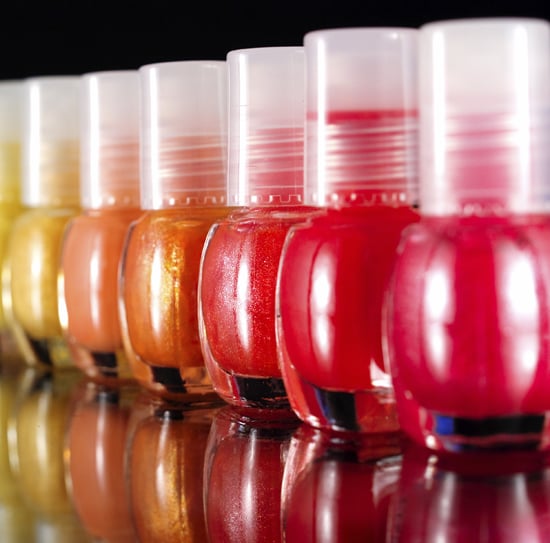 Confused about what, exactly, a matte polish is compared to an opalescent one, or how cream polishes are different from frosts? You've come to the right place. Nail polish texture terminology can get iffy, but once you know a few easy phrases, you'll be discussing the fine points of texture trends like a pro. So to clear things up once and for all, just keep reading.
A cream polish is the easiest to explain, because it's the classic nail polish texture: glossy, but not glittery or shimmery. It's the texture we think of for retro nail polishes and archetypal red nails.
Matte nail polishes are also pretty easy to grasp — they're simply not glossy. They look "flat" and more like marker or pencil rubbed onto your nails than enamel the way other nail polishes do.
Frost (also known as pearlescent) nail polishes are your standard-issue icy-toned shades. While there's no individuated glitter in them, they sparkle subtly instead of shining brilliantly.
Opalescent nail polishes have a distinctive "mother of pearl" effect, and they glisten the same way the inside of a shell does.
Glitter nail polishes come in a variety of shapes and sizes, from subtle microglitter to big and chunky. But you can tell that what you have is a glitter polish instead of a frost because you can see the individual glitter bits.