Whether you visit Cinderella at her castle [1] every year or wait for Pixar movies to come out on Netflix, you have to admit that Disney has been a formative part of your life. There's something magical about the way Disney can totally captivate us [2] — as kids and as grown-ups — and that childlike wonder is similar to the euphoria we feel every time we discover a new shade of lipstick. Beauty brands have managed to take these two powerful loves of ours and make us broke (yet happy!) with irresistible cosmetic collaborations. Get nostalgic with us, and scroll through for our favorite partnerships to date.
2005: MAC Tint Toons Collection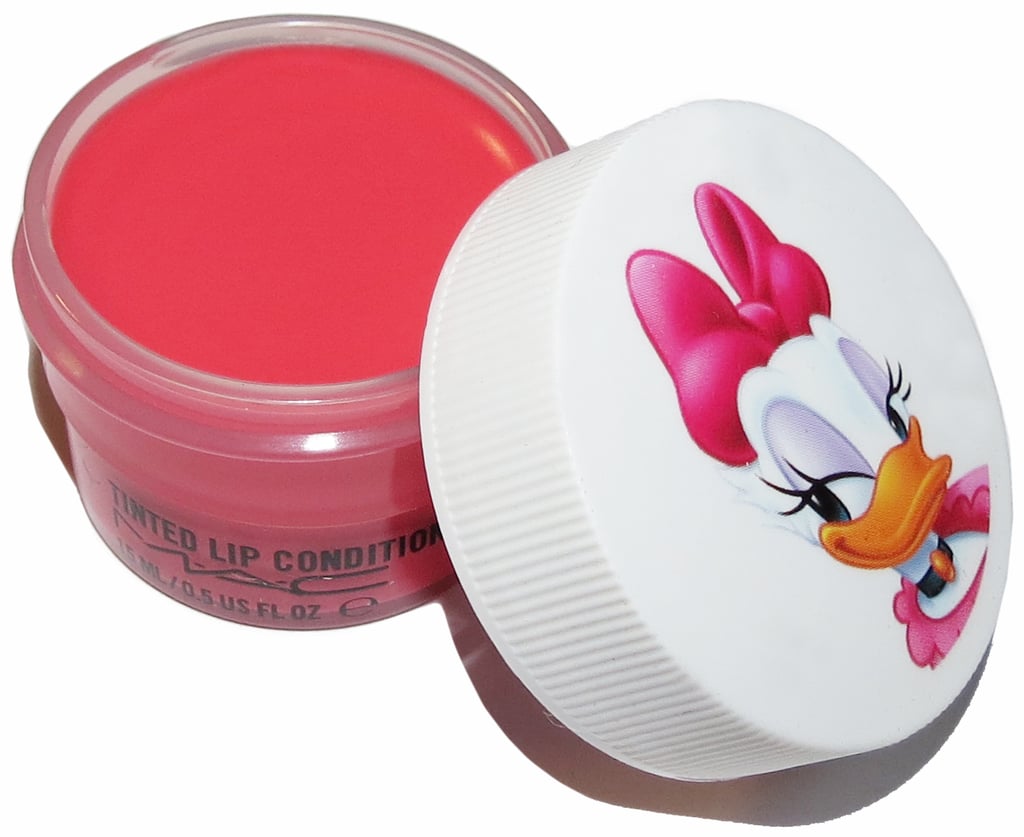 MAC took its Tinted Lip Conditioner (an SPF 15 balm) and slapped some underappreciated Disney girls on the caps for this collaboration. We're partial to seeing Daisy's flirty face.
2008: Paul & Joe Disney Collection
This was a Japan-only launch, which aggravates us to no end — because how insanely cute is Bambi on this canister of blush pearls?
2010: MAC Venomous Villains Collection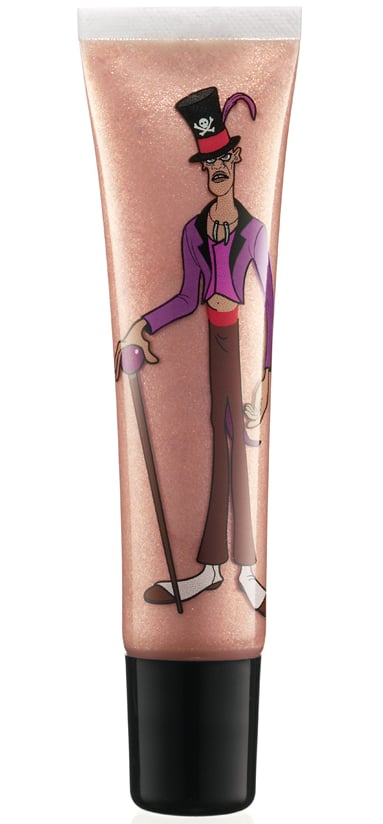 Perhaps our favorite beauty collaboration of all time [3] was when MAC rounded up key Disney evildoers in a blockbuster lineup. It included nail polishes, eye shadows, lipsticks, glosses, and blushes. How badass would you feel pulling Dr. Facilier out of your purse?
2010: MAC Venomous Villains Collection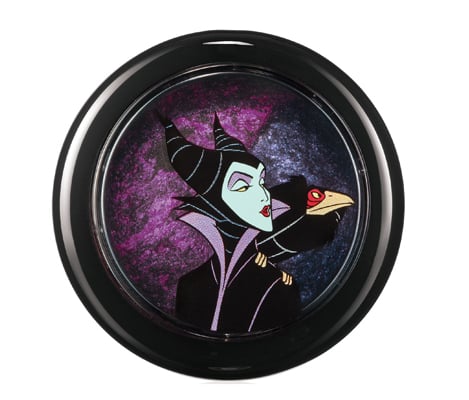 Maleficent has never looked more chic than she did on the lid of this MAC mineral shadow.
2010: MAC Venomous Villains Collection

Cruella snuggles with some dalmatian pups on the tube of this MAC lip gloss.
2010: MAC Venomous Villains Collection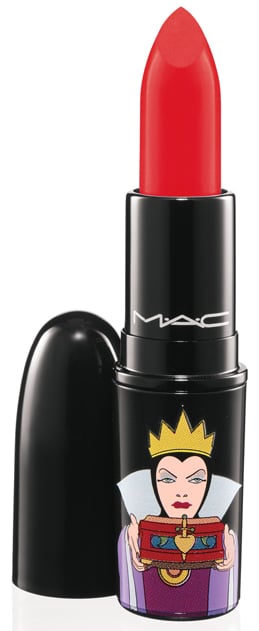 I mean, how could you possibly resist purchasing this Evil Queen red lipstick?!
2010: Paul & Joe Alice in Wonderland Collection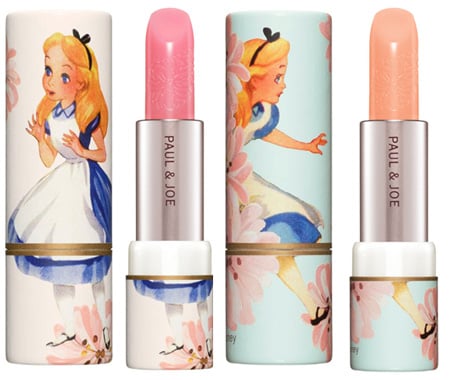 Paul & Joe finally sent a Disney collaboration stateside with the too precious Alice in Wonderland launch. The candy-colored lipsticks coordinate perfectly with Alice's coloring.
2012: EOS Alice in Wonderland Collection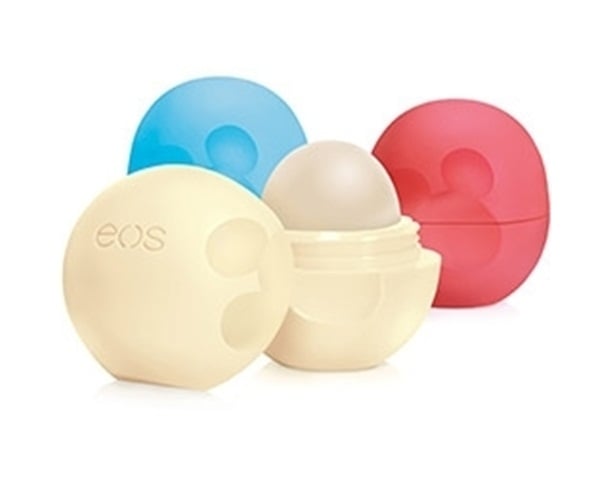 These mouse-eared spheres came in whimsical flavors true to their Disney heritage: Blueberry Potion, Sweet Vanilla Nonsense, and Watermelon Wonderland.
2012: OPI Minnie Mouse Collection
OPI brought the mouse with the mostest to our manicures [4] in 2012. This shade (Nothin' Mousie 'Bout It) made for great Valentine's Day nail art [5] looks.
2013: Anna Sui Minnie Mouse Holiday Collection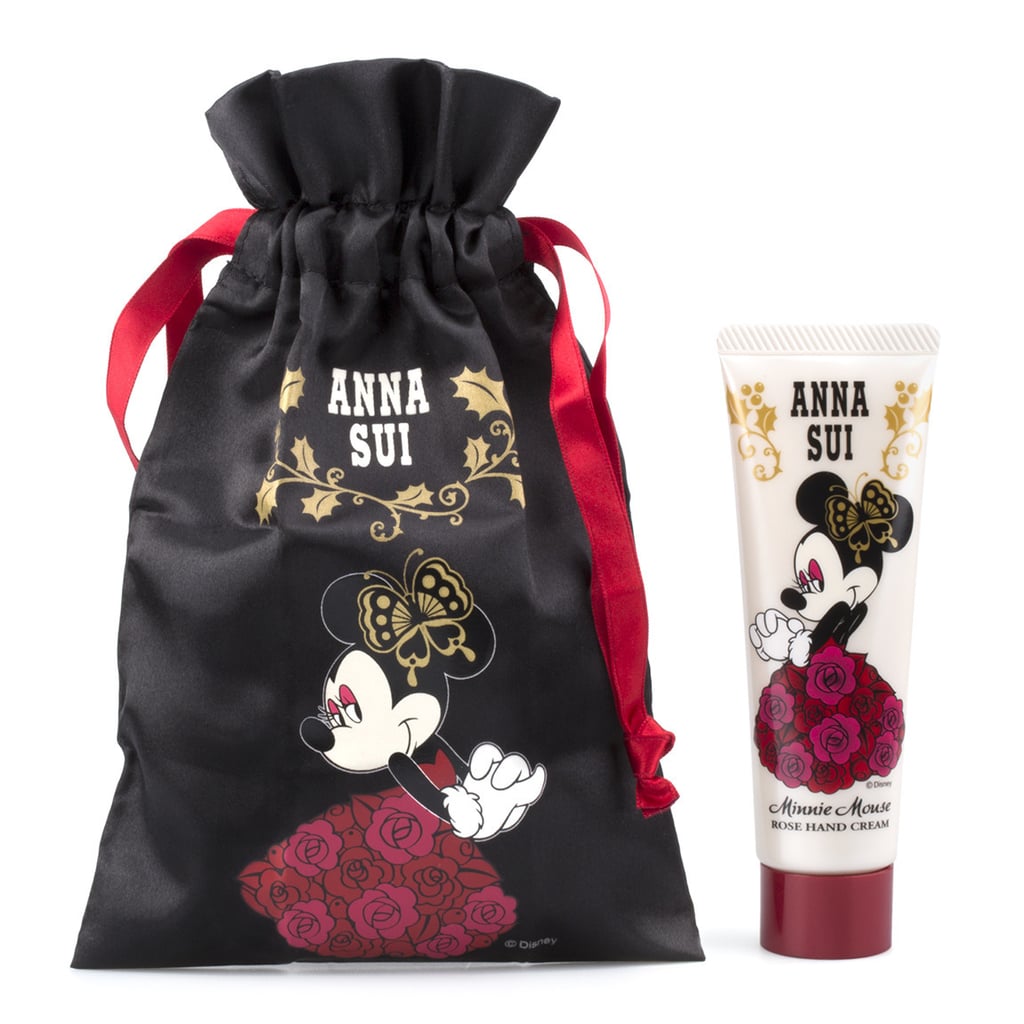 The queen of all things kawaii, Anna Sui paired up with Mickey's better half [6] for an adorable ASOS-exclusive lineup.
2013: Anna Sui Minnie Mouse Holiday Collection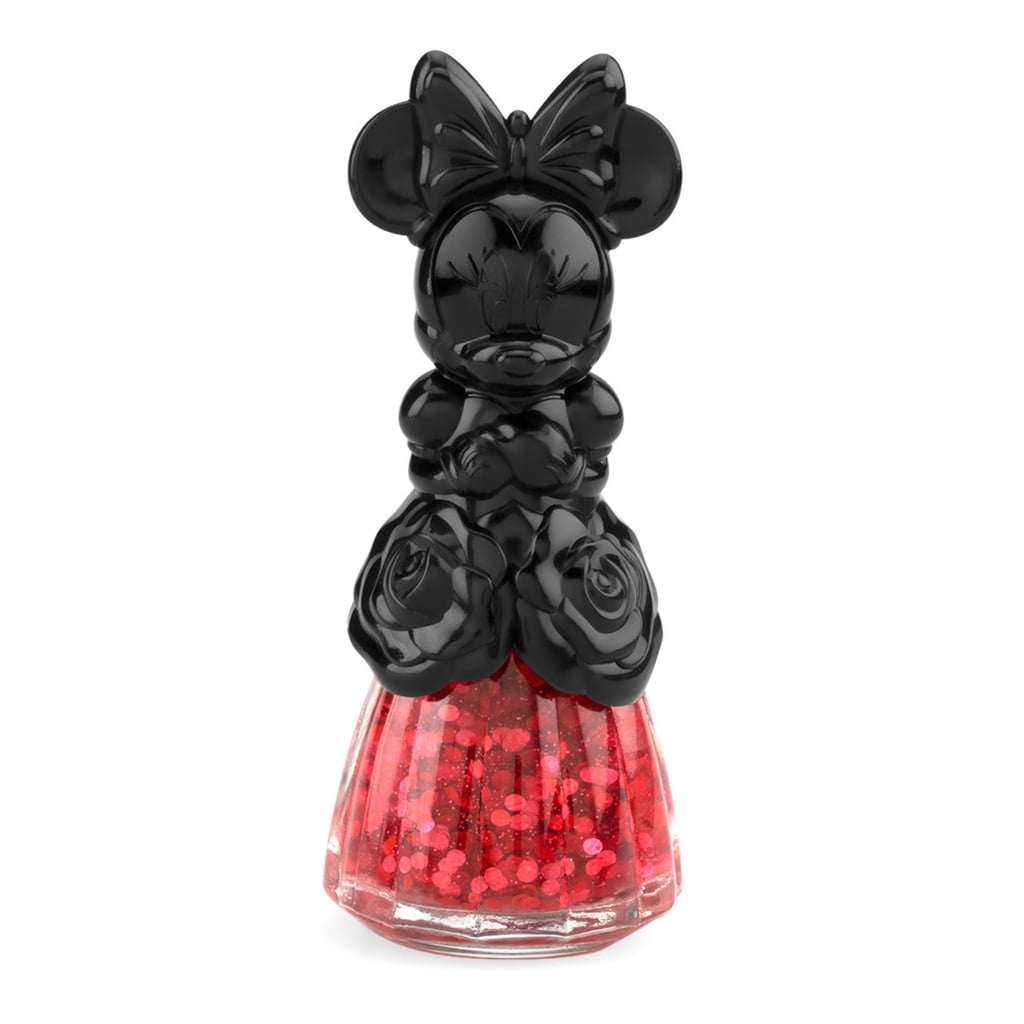 As if the nail polish color itself wasn't festive enough, the Minnie-in-a-dress packaging takes it to the next level.
2013: Anna Sui Minnie Mouse Holiday Collection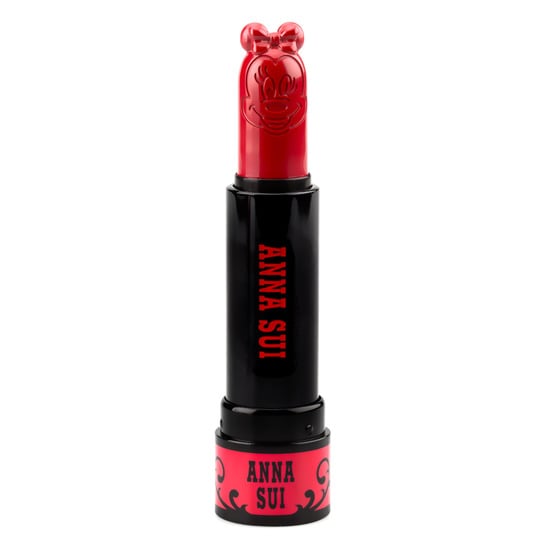 We'd probably never use this lipstick — it's too cute to ruin.
2013: Lip Smackers Disney Princess Collection
These were available as a set of eight and included all the prettiest princesses, such as Tiana and Aurora.
2013: Sephora Disney: Jasmine Collection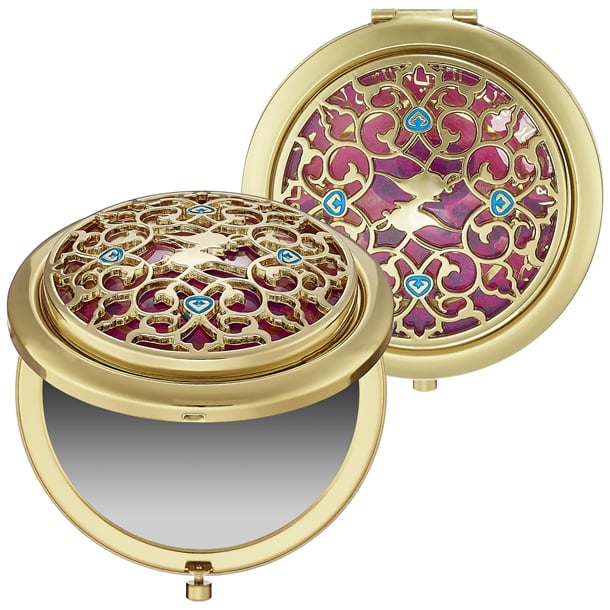 While we don't know exactly where Jasmine hails from, this beautiful mirror compact's cover seems inspired by Moroccan tiles and features a genie lamp.
2013: Sephora Disney: Cinderella Collection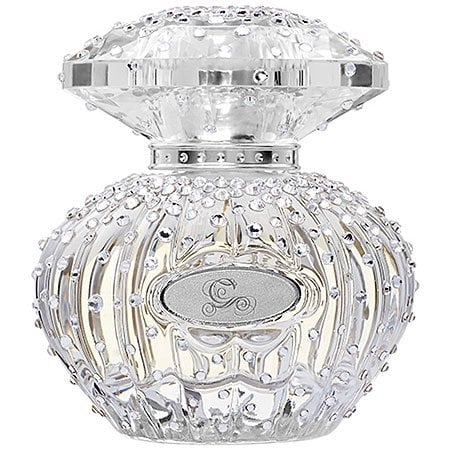 The So This Is Love fragrance was available in this Swarovski-crystal-studded flacon reminiscent of Cinderella's pumpkin carriage.
2014: MAC Maleficent Collection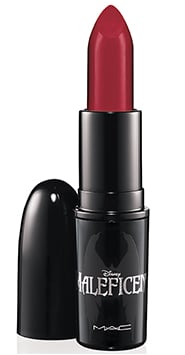 With the release of the movie starring Angelina Jolie [7] came a matching MAC launch [8]. This red would look perfect painted on an evil smile.
2014: Ardell Ariel Lashes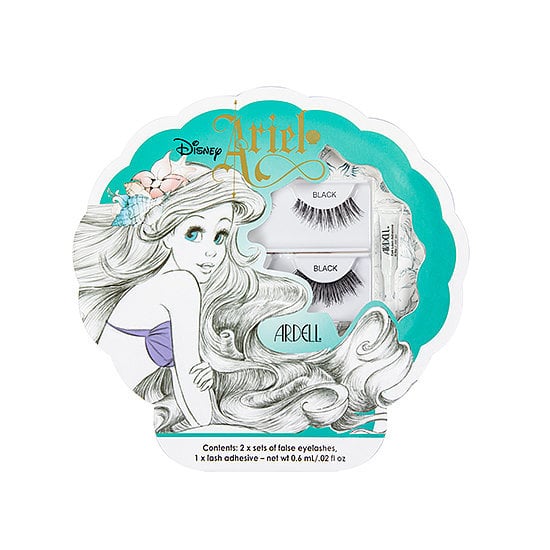 The Little Mermaid lost her voice for a while, so she probably had to resort to a lot of eyelash batting [9] to get Eric's attention. Flirt with your own handsome sailor with these fluttery lash strips [10].
2014: Inglot Lion King Collection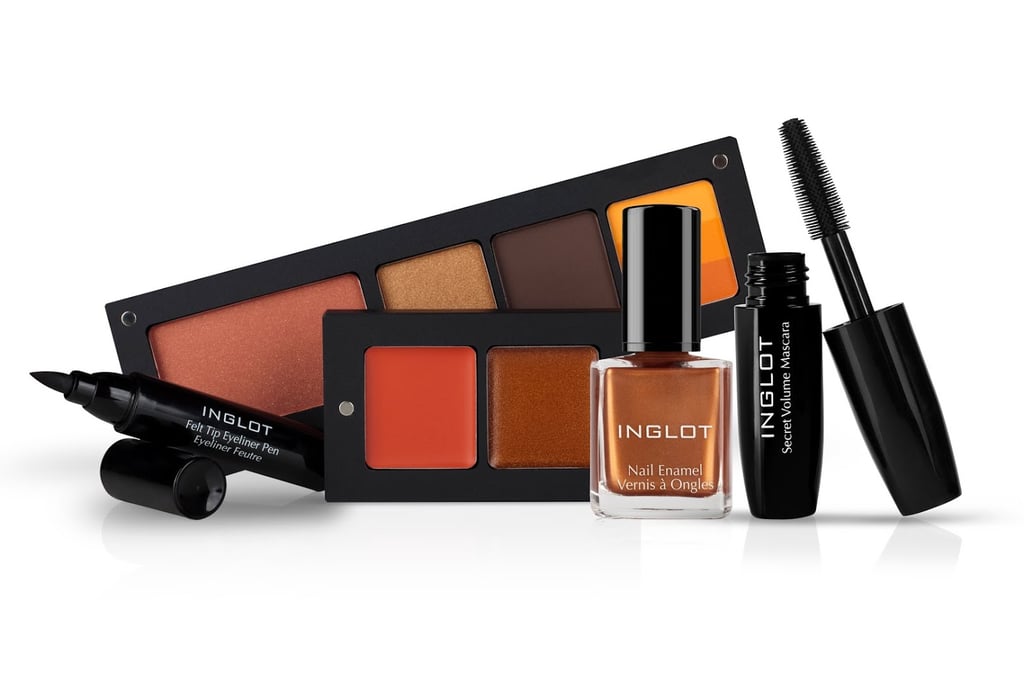 Inglot teamed up with the Broadway production of The Lion King for this African Savanna-hued launch [11]. This is your perfect choice if you took your beauty cues from Nala growing up rather than Snow White.
2014: Beautifully Disney Collection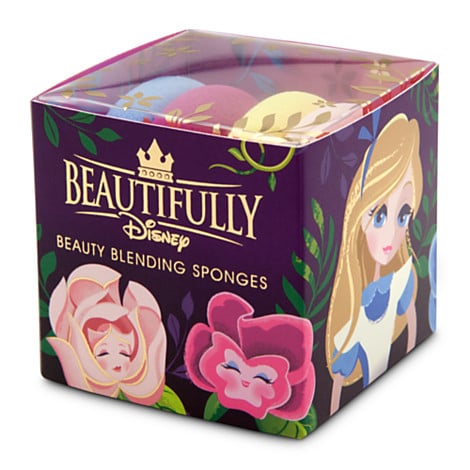 If you're looking for a sponge more exciting than a Beauty Blender, you'll love dabbing on foundation with these Disney-themed [12] tools.
2014: Beautifully Disney Collection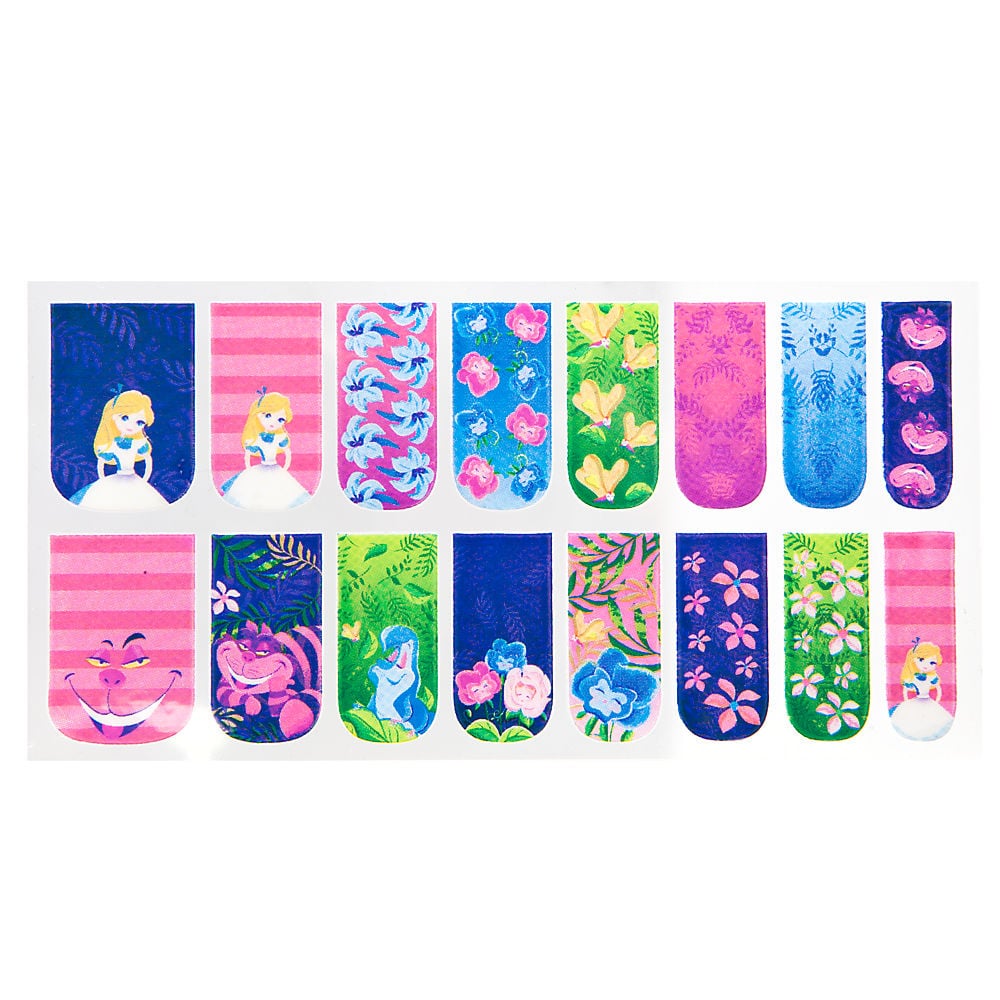 Straight from Disney itself, these Alice in Wonderland nail appliqués [13] would definitely make the Cheshire Cat grin in approval.
2014: Ardell Snow White Lashes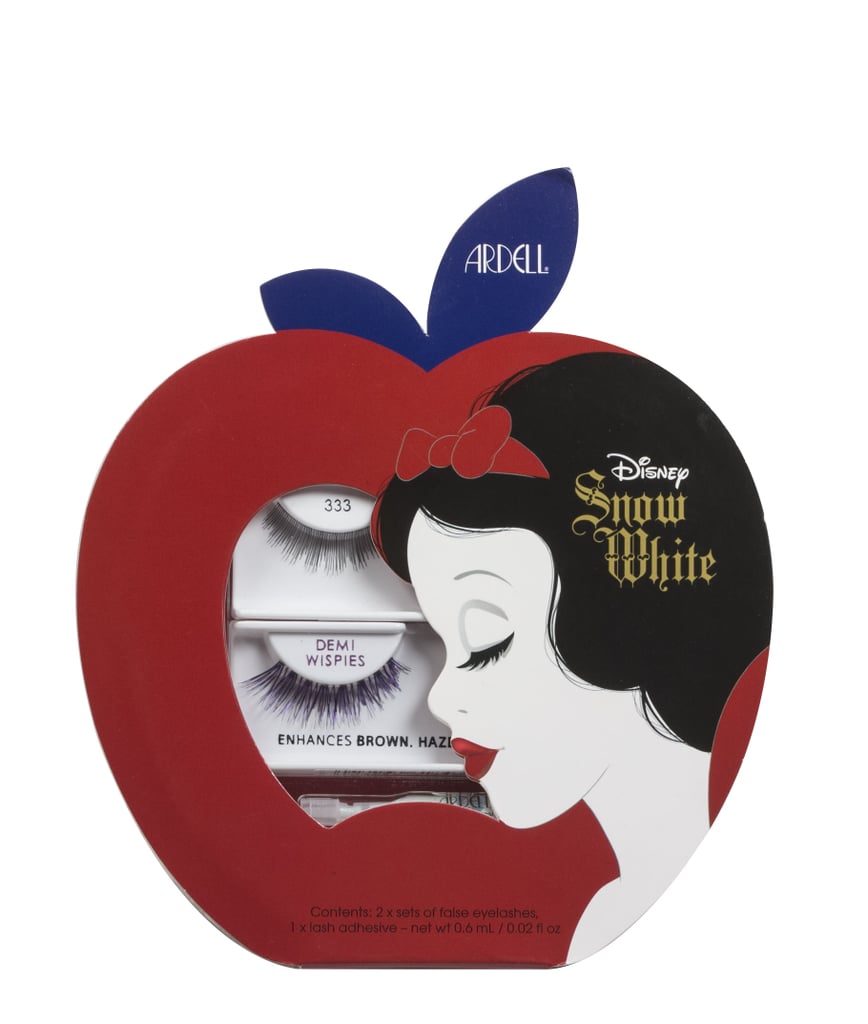 Who doesn't want to be the fairest of them all? These eye-enhancing wispy lashes [14] will woo the prince and charm any dwarves you might know.
2015: MAC Cinderella Collection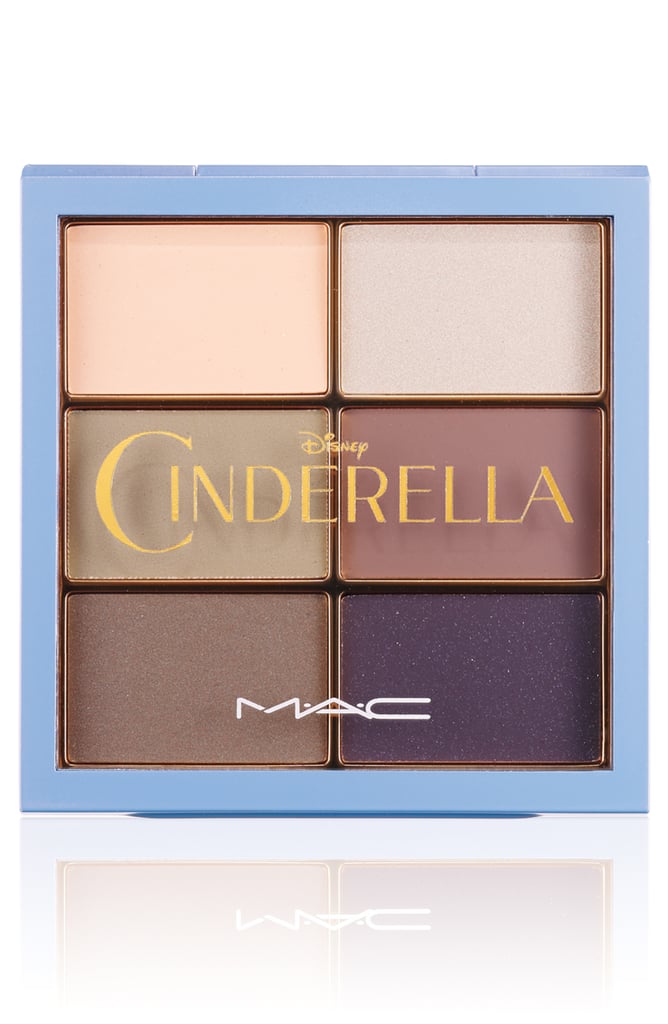 In honor of the live-action reboot of Cinderella, MAC produced this dainty collection [15] of wearable nudes and shimmers. We especially like the eye shadow palette — the shades are all work-appropriate but can be built up for a dramatic smoky eye.
2015: Red Carpet Manicure Cinderella Collection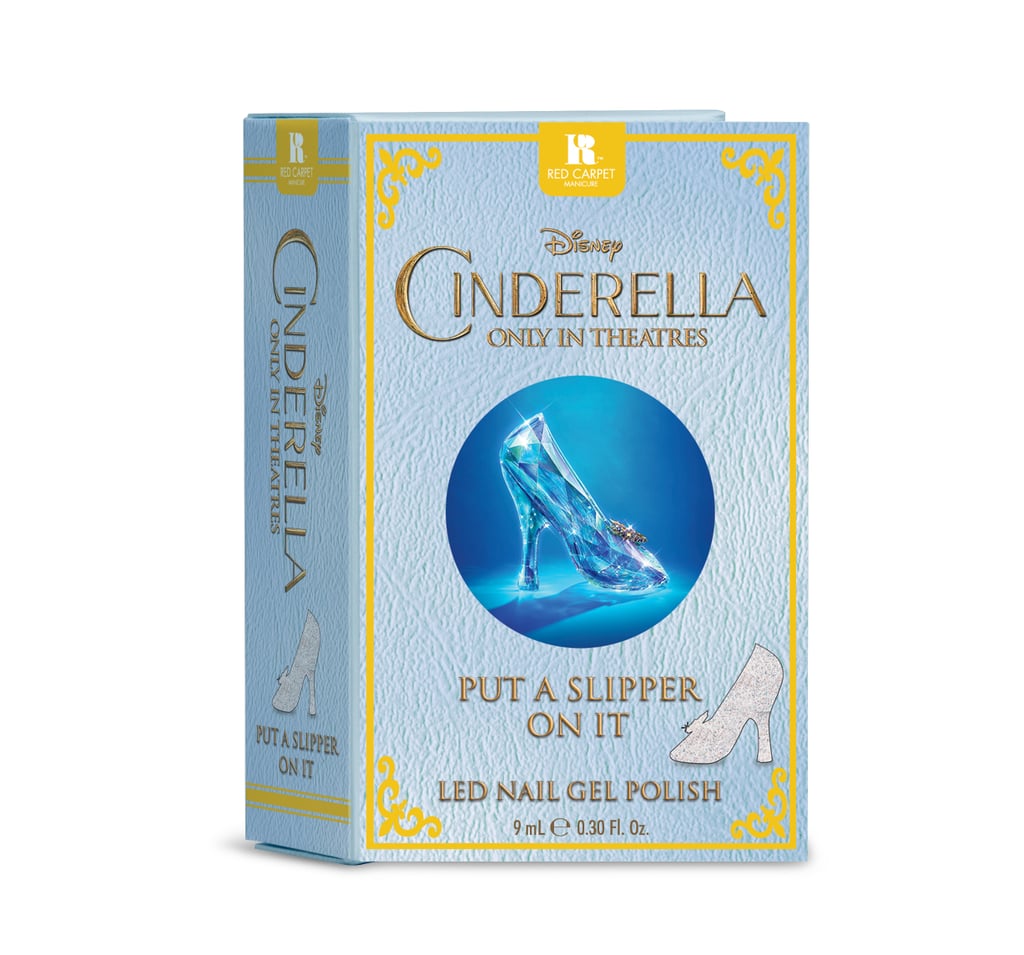 The Cinderella-inspired polishes in Red Carpet Manicure's collection all have fun names, like Life Is Short, Wear a Tiara, and Put a Slipper on It [16] ($10).
2015: Orly Color Blast Frozen Collection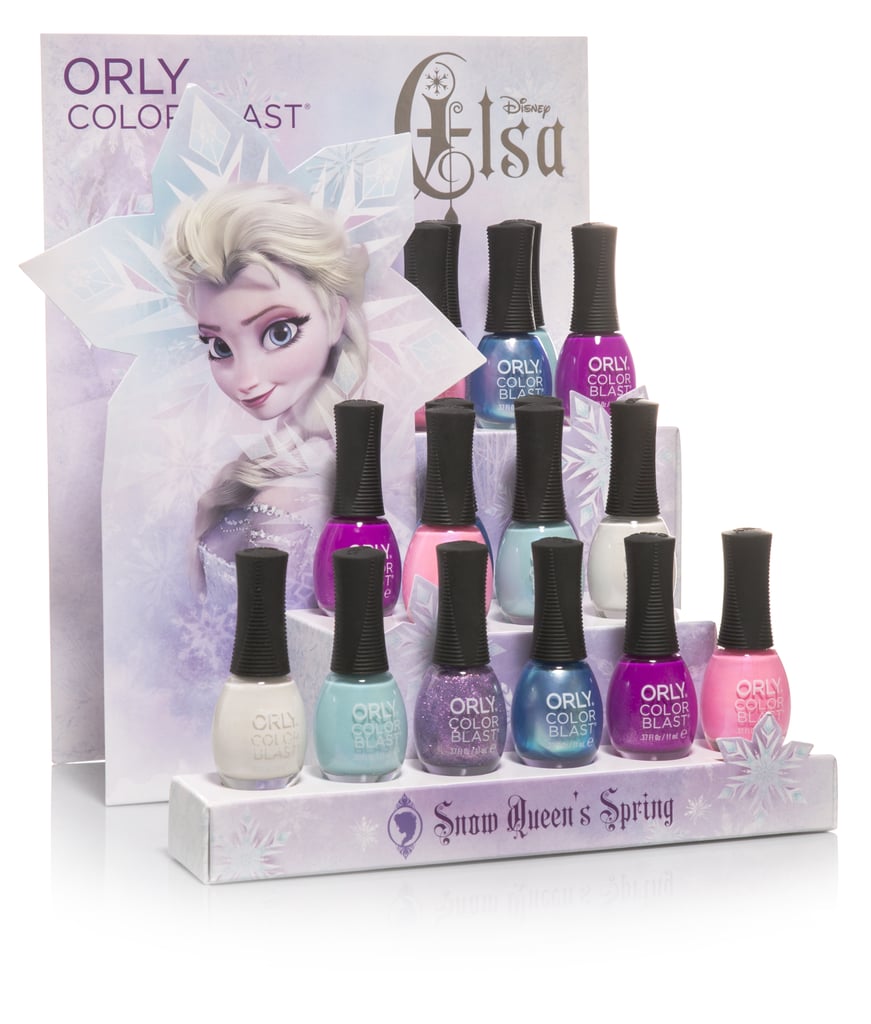 Elsa's magical hands would have looked particularly glam if she had worn her namesake Orly collection!
2015: Eyes Lips Face Jasmine Collection
You can get kohl-rimmed eyes worthy of an Arabian night on the town with this Eyes Lips Face Jasmine-inspired eyeliner set [17] ($5).
2015: Frozen London Soho New York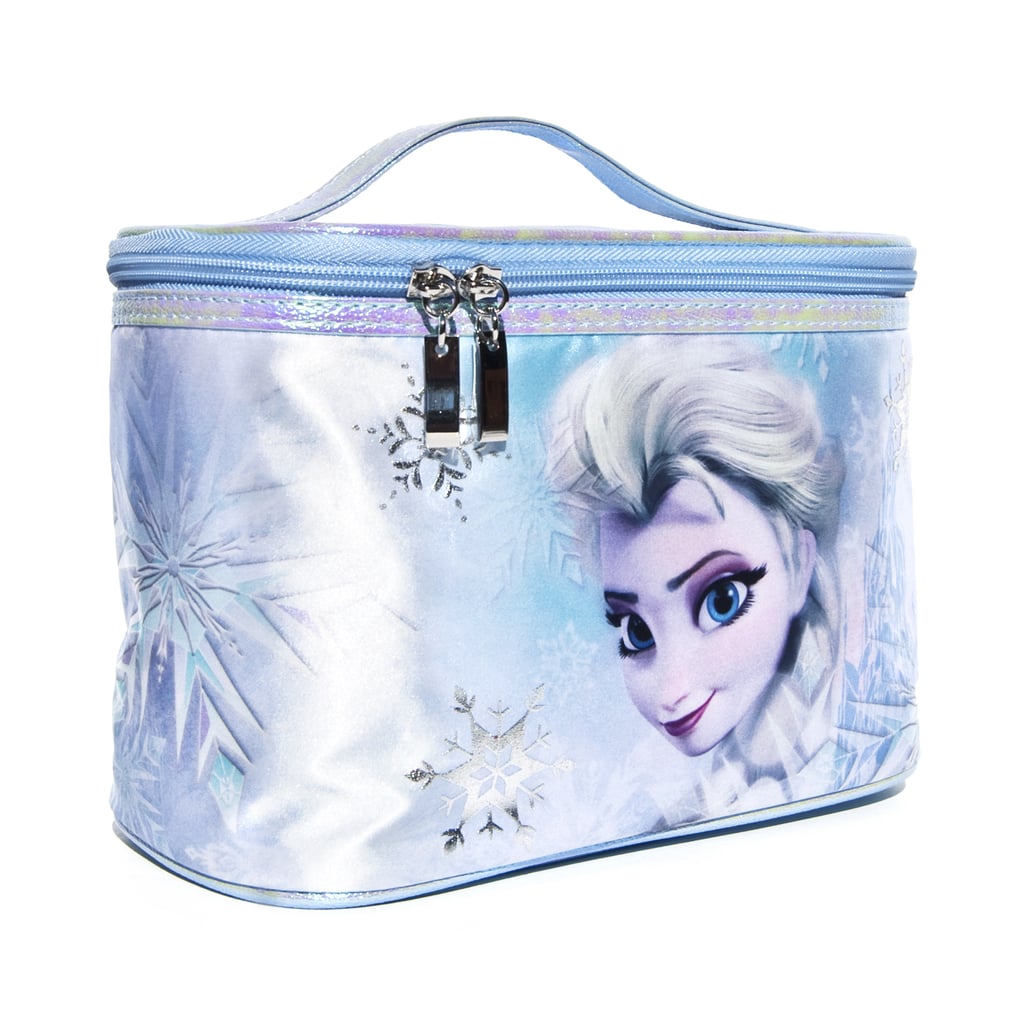 Of course, you'll need a cute train case to store all your Disney swag. This Elsa makeup bag from London Soho New York [18] ($12) is a supercool choice.
2015: Pürminerals The Cinderella Palette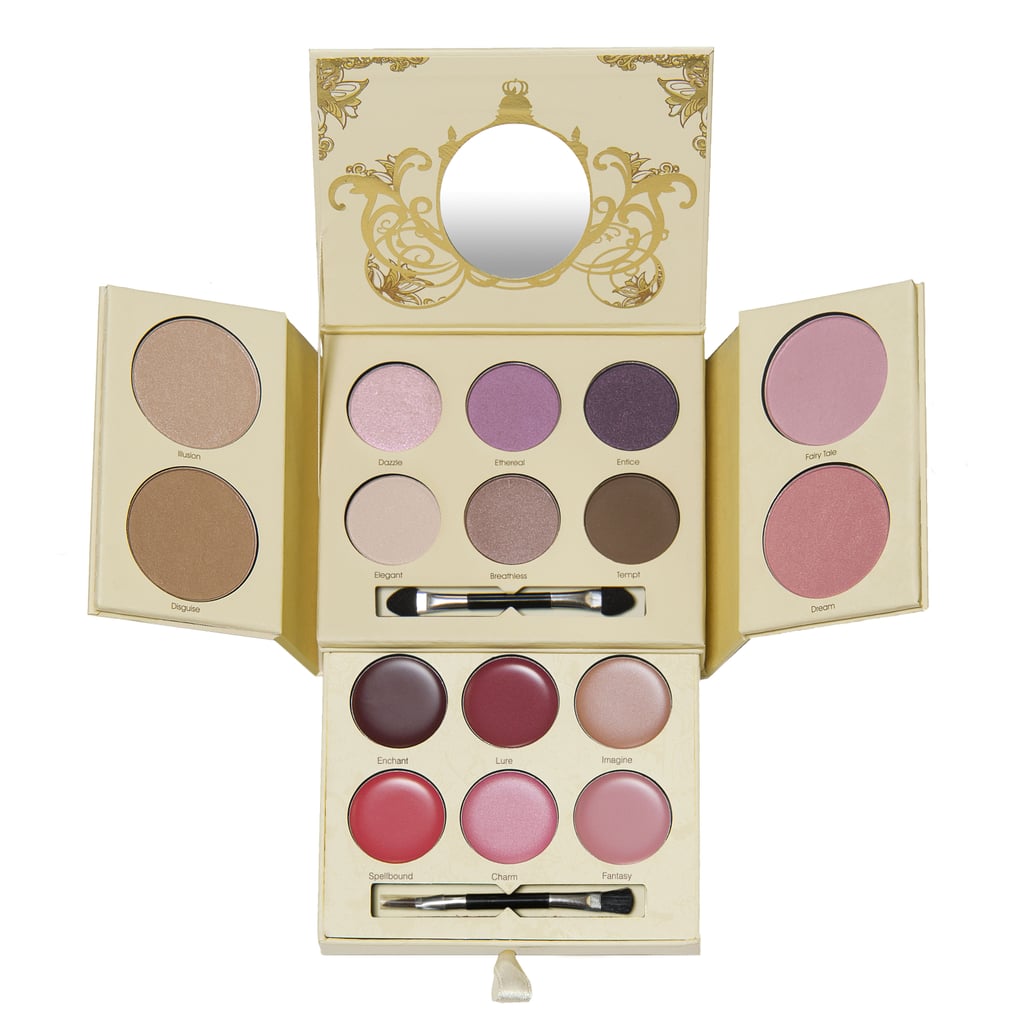 Inspired by the live-action Cinderella movie, this Pürminerals palette [19] ($29) is stuffed with 16 shades. The colors (with names like Fairy Tale and Spellbound) will create an ethereal beauty look fit for a princess.
2015: Julep Pan Multidimensional Eye Shadow Set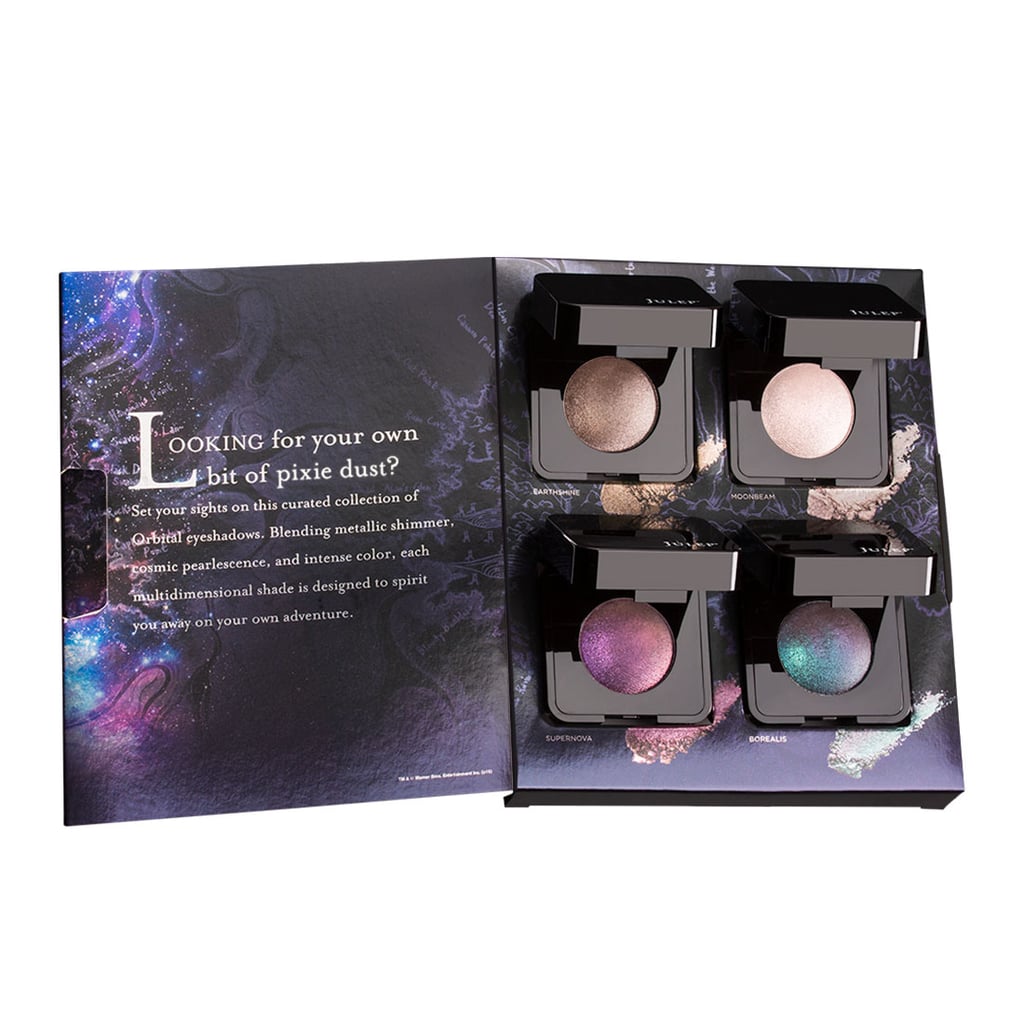 When the movie Pan opens on Oct. 9, Julep will launch this stunning eye shadow palette ($54, available in October on Julep.com [20]). Trust us when we say that the shimmering, shifting colors may be more magical than Neverland.