Do Crease-Free Hair Bands Work?
Do "No Line" Headbands Really Work?
As POPSUGAR editors, we independently select and write about stuff we love and think you'll like too. If you buy a product we have recommended, we may receive affiliate commission, which in turn supports our work.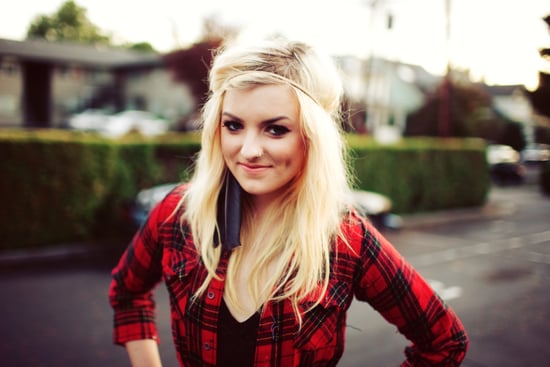 Lately, we've seen a plethora of products that claim to keep your hair in place without leaving a crease. You've probably seen them around — they're the elastic headbands and hair ties that knot in the back. Brands like Athleta ($8), Sephora ($8), Shopbop ($45), and Emi Jay ($11) all make their own versions, but they're essentially the same thing: elasticized ribbon that's about an inch wide. And, like the "ouchless" hair accessory trend a few years back, the no-crease claim they make is pretty hefty. We've tested out several bands that claim to leave your hair unrumpled, so to see our verdict, just keep reading.
When it comes to line-free hair accessories, your mileage may vary. Several thick-haired people we know have nothing but good things to say about them. And in my experience, they do indeed leave much fainter lines than your average band does. If you have fine or chemically treated hair, though, even these bands' light touch probably isn't going to be enough to keep it pristine. I've worn both the Emi Jay and Sephora hair ties as headbands, and after an hour of spin class, there's definitely an indentation. They're great for keeping hair out of your face while you exercise, they don't tear it out, and overall they make our post-gym styling routine easier. But as for being some kind of hair dent magic bullet, not so much. Give these a try for their gentleness, but take all their crease-y claims with a grain of salt.