Do You Avoid Trying Expensive Products For Fear of Buying Them?
Do You Avoid Trying Luxe Products For Fear of Buying Them?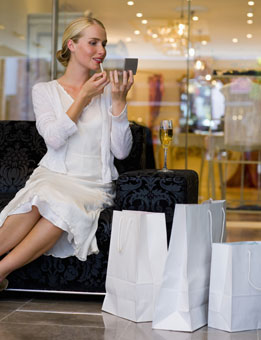 When it comes to luxury beauty products, how much is too much in terms of cost? Depending on your mindset, spending $60 on a foundation could possibly be worth it as long as said product gave the most amazing results known to mankind. Or, if you look at it from another perspective, spending $60 on foundation could be construed as completely bonkers regardless of how wondrous it may be. Whatever the case, I'm all for life-altering beauty products, but sometimes I find myself avoiding luxe makeup counters for fear that I'd love the pricey product so much, I'd have to sacrifice a week's worth of meals. What about you? Do you refrain from sampling expensive beauty products so as not to be led into temptation, or is your willpower strong?