Do You Buy Perfume Samples?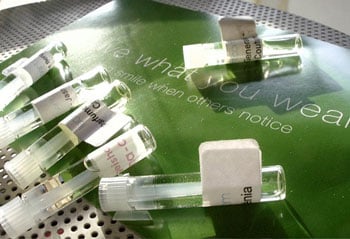 With sites like LuckyScent and The Perfumed Court, it's easier than ever to try tiny vials of fragrances before making the financial commitment to the full-sized bottle.
Earlier this year, I was mildly obsessed with the thought of smelling of cherry tobacco. Five mini testers later and a whole lot of whiffing, and I discovered that People of the Labyrinths Luctor et Emergo ($180) fits the bill nicely. Of course, there are lots of free perfume samples to be had at beauty counters, but when it comes to more obscure or boutique fragrances, buying samples might just be the way to go. What about you? Do you purchase mini versions of perfumes to test out the fragrant waters, and if not, is it something you'd consider?
Source: Flickr User luvrhinestones