Do You Love or Hate the Feathered Hair Extension Trend?
Love It or Hate It? The Dangling Feathers Hair Extension Trend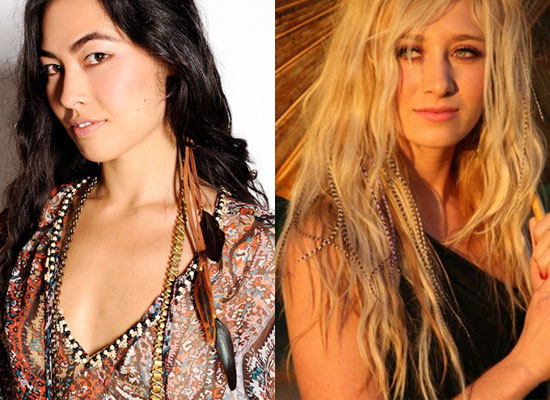 From skinny wisps to full and thick, dangling feather hair accessories are having a moment. While there are feathery extensions available that need to be woven into the hair, like the ones from Featherlocks or Fine Feather Heads, there are also plenty of clip-in styles. Check Etsy for more, or you can even wear long feathered earrings to get a similar effect.