Does Selphyl Work?
Can Injecting Your Blood Into Your Face Make You Look Younger?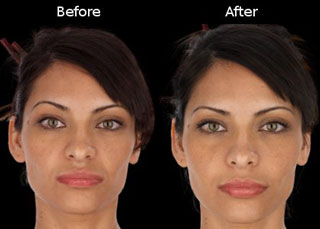 A new procedure called the Selphyl System (self-fill, get it?) is purporting to "rejuvenate" patients (like the woman at right) by drawing blood, then using a centrifuge to separate the components out. Then, the platelets and fibrin are injected back into the face.
Supposedly, your body reacts to the injections by producing a bunch of collagen, thereby making your face appear fuller over time. Results take three weeks to develop and last for up to 18 months, and the procedure costs about $1,100. Not for me, but I can see it creating a lot of interest. What do you think?