Does Wearing Beads on Your Forehead Work in Real Life?
Is Forehead Jewelry a Look That Works?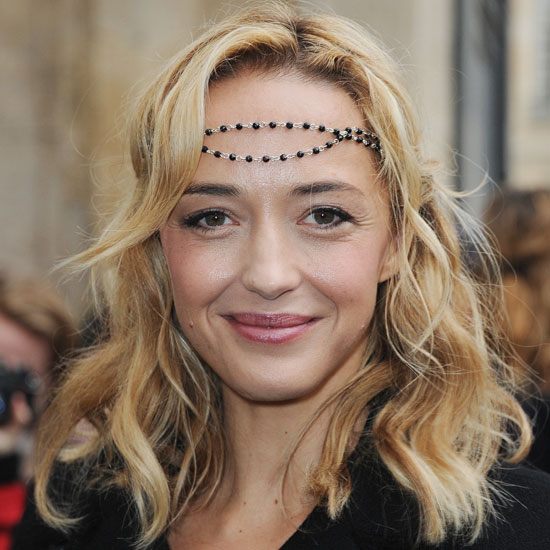 As a little girl, I loved using strings of beads in my hair as accessories, and I was obsessed with trying to put my mom's rosary around my head because of the roses' pretty garnet shimmer. But I put all thought of that out of my head until this morning, when I saw this picture of French actress Helene de Fougerolles at Dior's couture show.
There she was, rolling up with pretty jet beads that looked rather like a rosary strung across her forehead, fulfilling all my pre-k fantasies. There's a part of me that really, really wants to wear something like this, but I also recognize that it might look extremely silly worn out in the real world. What do you think? Totally doable, or does it only work on glamorous Gauls and Princess Jasmine?