Does Wearing Pink Eye Shadow Work in Real Life?
Does the New "Pink Around the Eyes" Trend Work Off the Runway?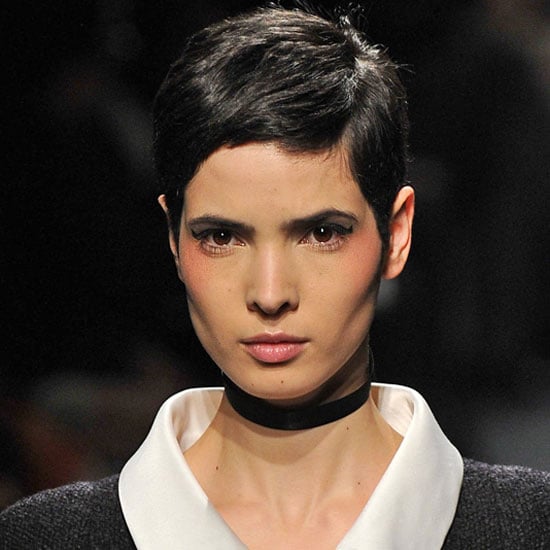 At this year's fashion weeks all over the world, models were spotted with rosy shades around and beneath their eye sockets. This week, it hit the big time, coming down the runway at Chanel haute couture. Since it seems like this particular application style may be a big couture trend, I thought I'd try to make it wearable in real life. So to check out my attempt at making high fashion street-ready, just keep reading.
To create a more subtle version of the look we've been seeing on runways, I swept pink pigment powder around the outer third of my lids, ending where my brow bone and cheek bone begin to jut out. I then blended out to the ends of my eyebrows for a diffused look. Then, I created a cat-eye with green liner to provide a little contrast.
I think it's actually pretty wearable as long as you keep the shadow close around your eyes. I was also afraid that because I have pink undertones, this shadow would leave me looking ruddy. Fortunately, it wasn't the case. What do you think? Does it work?