Dog Nail Art Designs
3 Ways to Celebrate National Dog Day With Nail Art
Our furry friends inspire lots of warm and fuzzy feelings (literally!), which is why we couldn't celebrate National Dog Day without some inspirational nail art. So whether you have a canine companion or just an imaginary one, we spotted some cute ways to honor them with nail art from Instagram.
Dog Days
The detail in the fur, doghouse, bone, and paw prints make this scenic design quite artistic.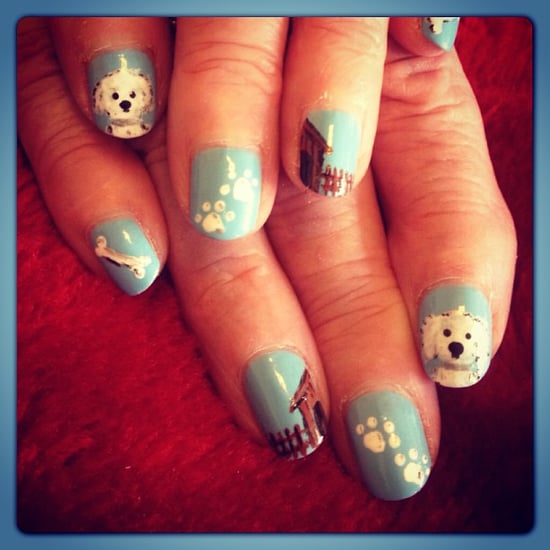 Puppy Love
Niqole showed off her puppy love for her Boston Terrier with a simple accent nail featuring her dog's adorable face.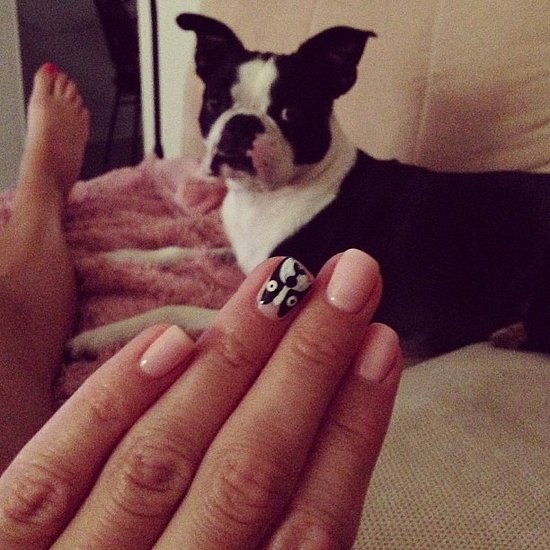 Pug Life
The snap from abigirldaisies below features a Pug and Boston Terrier, but her cat in the background seems far from amused.