Dr. Dennis Gross Clarifying Colloidal Sulfur Mask Review
What We're Sweet On: A Face Mask You Can Sleep in
As POPSUGAR editors, we independently select and write about stuff we love and think you'll like too. POPSUGAR has affiliate and advertising partnerships so we get revenue from sharing this content and from your purchase.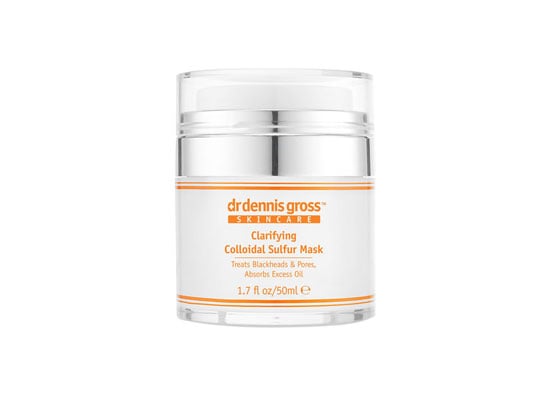 Banish blemishes overnight? Sign me up. With Dr. Dennis Gross Clarifying Colloidal Sulfur Mask ($42), it's possible. And to answer your burning questions: yes, there is a slight sulfur scent, but nothing too potent. And no, it won't stain your pillowcase.
This oil-absorbing mask comes in an easy-to-use press pump, making it easy to apply. The five percent sulfur sucks up any excess oil, all while minimizing breakouts. Prickly pear exfoliates, willow bark extract treats acne, and retinol helps to smooth out skin. After one use, trouble spots are dried and T-zone shine is minimized. You can also use this mask for 10 quick minutes if you prefer not to sleep in it, or even as a spot treatment. It's the perfect thing to add to your weekend arsenal.